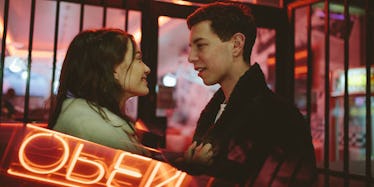 5 Signs Your Date Isn't Going As Well As You Think, According To A Dating Coach
When you're on your first couple of dates with someone, it's not always easy to tell if your connection is progressing, at a stand-still, or if your date is even into you at all. Wondering if your date is going well is a completely normal line of thought during dates, especially when the other person hasn't outright told you if they like you or not. Normal first date duds like stalled conversation or stilted physical touch don't necessarily mean someone wants to GTFO of the date immediately. Those could be due to nerves, recently getting back into dating, or having a bad day prior to meeting up. Basically, there are a ton of reasons behind behaviors that could potentially look like red flags, but that doesn't mean you should ignore them altogether.
Julie Spira, online dating expert, offered some signs that your date just might not be that into you. And if any of the following happens to you on a date, don't for one second doubt your own value as a person or someone to date. You're not going to be everyone's cup of tea, and that's totally fine. Just be aware of how these signs come off to you, and know if you're giving off those signals of disinterest on a date, too.