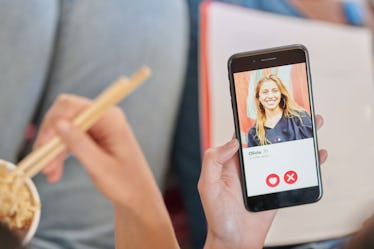 5 Reasons Dating In College Sucks, According To Women Who Are So Very Tired
I'm over a year out of college, and some of my closest friends are girls I roomed with freshman year. My freshman year boyfriend, on the other hand, rarely even crosses my mind. We don't talk anymore and I've unfollowed him on all forms of social media. It's like the old saying goes: out of sight, out of mind. With these factors to consider, I can't help but wonder: is dating in college worth it?
I know that many people meet their future husbands and wives while in school, but for many others, college is an opportunity to learn a whole lot of valuable dating lessons in a short period of time. Of course, while they're happening, these learning experiences tend to feel a lot more like heartbreak and confusion than teaching moments you'll be thankful for later.
It might sound cheesy, but some of the best parts of college are the lessons you learn outside of the classroom. As you begin to discover who you are and what you value, you're paving the way for a happy and healthy future. I spoke to five women who've been there about their thoughts on dating in college, why it can be so difficult, and whether the possibility of finding what and who you want is worth all the struggle. Here's what they had to say.