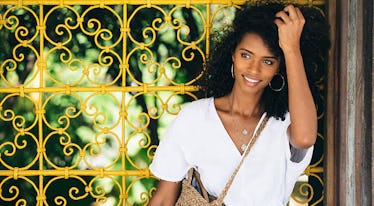 Sexperts Say You Have Absolutely Nothing To Worry About If You Haven't Had Sex Yet
I recently learned that one of my adult friends had not yet had sex. My first reaction was surprise, because I remember how much pressure there was to lose your virginity in my teens — and then I was honestly impressed. Not because I thought it was some sort of moralistic victory for her to have never had sex, but because she had confidently made that choice based on what was best for her despite all the (crushing) social pressure to make a different one. But mostly, it was really no big deal; the subject changed and we went about our day.
However, that was my experience with that conversation, but it may very well have been hard for her to share that with me. It could be something she choose to keep private before, for whatever reason. While I can't say for sure exactly what was in her heart and mind at that moment, I do know one thing: If it was something she was worried about, she didn't have to be, because there is absolutely nothing to be ashamed of if you haven't had sex yet. And that's not just me saying so — I reached out to experts for their take on why not having sex is nothing to be worried about. Here's what they had to say.