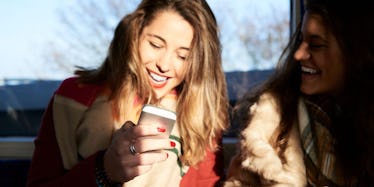 4 Women Reveal The Biggest Difference They Have With Their Partner & It's Intense
When I was in my last relationship, one of the things that was a big difference between my partner and I was that I am a big planner and he is not. And one important lesson I learned from that relationship is if you're really different than your boyfriend or girlfriend, you learn to adjust and compromise if you want to make the relationship successful. In that partnership (and this still rings true to this day), I had things planned out weeks — sometimes months — in advance. When he spontaneously wanted to take a midnight stroll through downtown Manhattan or explore Brooklyn during finals week to take a break from studying, I had to become comfortable with the discomfort to be adventurous and spontaneous with him. And he had to respect that we sometimes needed to plan things in advance — due to both my personal preference and also our packed school schedules.
This isn't the only thing that could be a major difference in a relationship. Things like different communication styles, food preferences, and upbringings can determine how you are in a relationship and can be a tool to learn together or apart. I reached out to other women to see what their biggest difference is with their partner, and how they deal with it. Read on to see their stories.