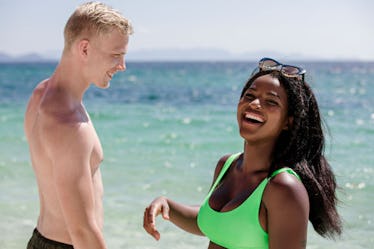 10 Simple Affirmations You Can Recite To Embrace Single Life This Summer
I'm starting this summer off single, and I'd like to insist everyone do the same. (Just kidding, but do feel free to join me.) But seriously, summer is my favorite season, and I could not be more excited about my singledom. You better believe I'll be at the beach because I am absolutely ready to embrace the single life this summer (plus something about the sand just gets me going). My only long-term commitment this summer is to my SPF 75 sunscreen (I burn easy, OK?) and the books I plan to read on my towel.
If embracing the single life seems difficult, you're not alone. Summer is also a big wedding season, so you might feel like you're surrounded by couples. (But I've already told you I'm going to be single for the whole summer, so don't worry. It can be tough to truly embrace single life, especially if you just got out of a relationship or if you really do want to be coupled up. But there are ways make being single this summer a total blast. Summer is a great time to be outdoors and really get to know yourself, and you don't need a partner to have a great time.
Read on to find 10 simple affirmations to help you fully get into your single groove this summer.