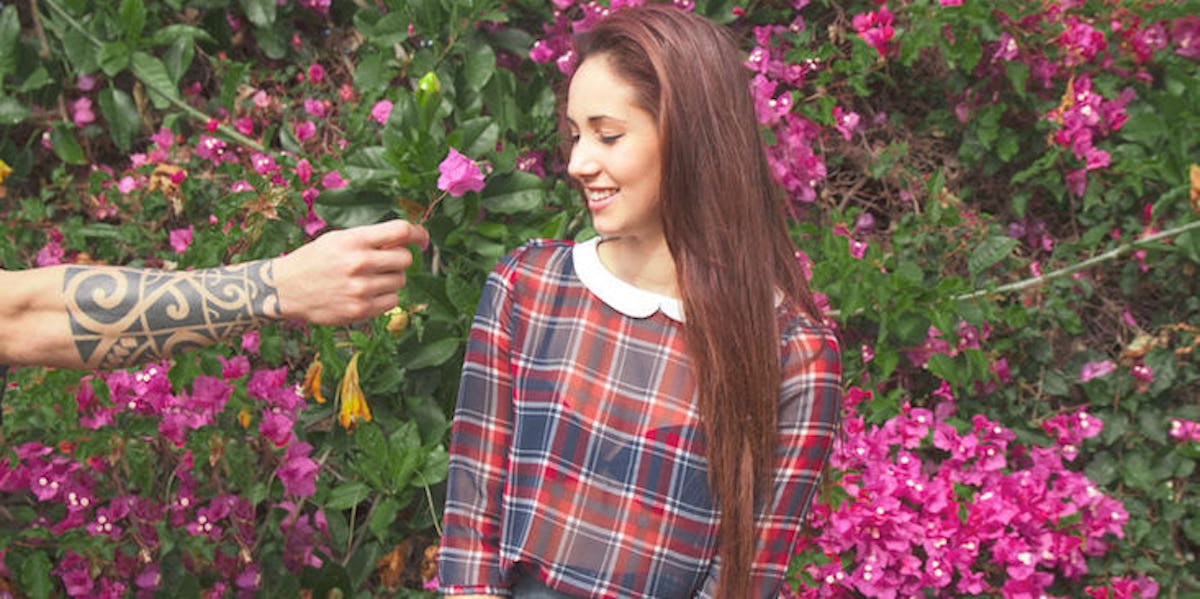 It's Not Weird To Bring A Small Gift On A First Date & Here Are 5 Clever Ideas
If you're going on a first date, there probably are a lot of nerves you're wrestling with beforehand. You might wonder what to say, how to behave, how much of yourself to actually reveal, and what impressive traits to play up. If you met on a dating app, you might also be anxious to see if their real-life self lives up to their photos. To ease up on some of your nerves or adding a sweet touch that sets you apart, you may consider bringing your date a small gift. If you're considering what to bring on a first date, don't freak out about coming up with some over-the-top gesture that's expensive or time-consuming.
This first date gift can be simple, small, and easy for you to access. You want something that shows you're paying attention to who they are and your digital interactions prior to the date — or in-person ones, if you two knew each other first. You don't want to give that person anything that will make them feel like they owe you or guilted for not getting you something as well. It should be a small token to show you're thinking of them, and that will mean the most. After all, who doesn't love getting gifts?