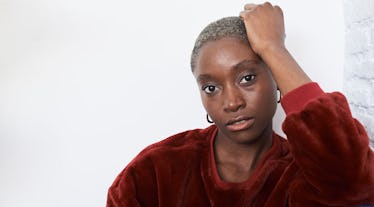 If Your Ex Said Any Of These 7 Things, An Expert Says They Might've Been Codependent
Getting out of a toxic relationship can be life saving. Everyone deserves a happy, healthy relationship, and it takes serious strength to pull oneself out of one that's doing more harm than good. It may be difficult for people who walk away from toxic relationships to realize right away that the relationship was unhealthy for them, and one such example can be codependency. I reached out to relationship experts to understand how to know if your ex was codependent, and discovered that there are, in fact, things they might've said that signal token codependent behavior.
Before analyzing how your ex acted while you were together and trying to think back on every little thing they ever said to you, it's important to understand what a codependent relationship actually is, and what it looks like if you're in one. "A codependent relationship is one where the people in it depend on each other and support each other in ways that are unhealthy and promote dependence over independence," relationship expert April Masini tells Elite Daily.
As Masini indicates, codependent partners are not healthy, so if your ex ever said any of the following things, or exhibited the behavior below, there's a chance your partner fell into this category.