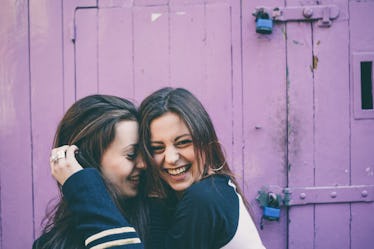 If Your So-Called "BFF" Is Clipping Your Wings In These 10 Ways, Fly Away From Her ASAP
There's plenty of bliss, epic memories, and girl power that goes into a best friendship. Having an awesome human to call your partner-in-crime makes you feel like you're chilling on Cloud Nine. But alas, even the best of friendships can be susceptible to fall outs, outgrowing each other, or disagreeing more than getting along. When things gradually begin to go south, you'll want to schedule an emergency landing and re-evaluate the friendship as soon as possible. If your best friend is clipping your wings, you'll notice the changes almost immediately.
Instead of that euphoria you experienced before, you'll feel as though you're trapped in one place. Your friendship isn't fulfilling anymore, because your BFF is weighing you down instead of lifting you up. When you're together, it might seem like your conversations only revolve around her and her problems. You rarely talk about what's going on in your life, and you're pretty tired of it.
A best friendship needs balance. You should not only know your ride or die like the back of your hand, but you should also be eager to grow together. You may have landed in what you thought was a forever friendship, but if you're experiencing any of these 10 things, you might need to do some re-evaluating sooner rather than later.