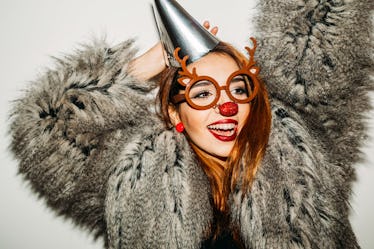 If You're Already Thinking About Christmas, You Can Relate To These 12 Things RN
Christmas in July is a real thing. So is Christmas in June, May, April, March, February, January... You get the picture. As summer comes to an end, and everyone else starts gearing up for fall, I only have one thing on my mind: Christmas is almost here! Even though I celebrate two major holidays between now and then, Christmas is the one I have major heart eyes for. If you start thinking about Christmas early like me, you know these things are all too true.
I've said it before and I'll say it again (and again): Christmas is my favorite holiday of the year. There's something so special about the weather cooling off, twinkling lights and mistletoe hung so perfectly, and happy music playing everywhere. Everything feels a little lighter, brighter, and — dare I say — merrier. The Christmas spirit really puts me in a great mood, and I feel it from other people, too. Christmas is a beautiful time of the year when families and friends come together and reunite, and people think of others' needs in addition to their own.
So why not prolong these heartwarming feelings? I'm down to celebrate Christmas year-round, TBH. If you think Christmas is just as wonderful as I do, you'll probably relate to these things, too.