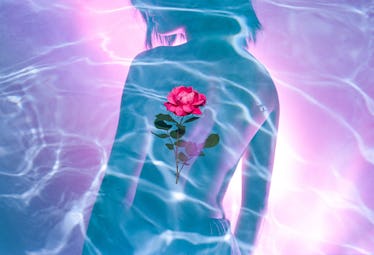 4 Tips For Nursing A Broken Heart When You Have To See Your Ex Every Day
So, you moved in with your love, or you fell in love with your coworker, or you planned your class schedule with your college sweetheart. Then... things didn't work out the way you had originally hoped. What happens when things don't go the way you had originally planned but you still have to see your ex every day? Don't panic, there's hope of healing in any breakup situation, according to breakup expert Kate Galt.
Her motto for her practice is actually, "Your current breakup is a gift." Whether you're processing your anger or still collecting the pieces of your broken heart, seeing an ex every day can seem like it will be impossible to deal with — but it's not.
Patience, grace, and self-care are the most important things that you can arm yourself with when it comes to healing from a complicated breakup. Even if things are difficult right now, you can still prioritize your healing and make sure to take care of yourself. Keep in mind that things won't feel this horrible forever — even if they may feel bad for a while. You're not alone when it comes to heartbreak. Try the following suggestions for when things seem to tough to handle, because you got this.