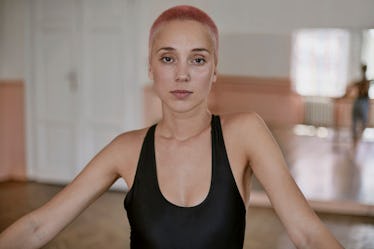 4 Things Your Ex Said To You That Probably Gave You Long-Term Relationship Anxiety
Breakups are never easy, but they can be even more harmful to your emotional wellbeing if your ex belittled you or undermined your self-esteem. These aren't just mean comments — this is cruel treatment that can have long-term psychological effects. No matter how much time has passed since your breakup, if you have relationship anxiety in the present, it could be because of hurtful things an ex said to you in the past. Although it can be tempting to brush the past under the rug, it may be time to acknowledge the hurt caused by your ex if you realize that their treatment is still affecting how you view yourself, or your relationships with others.
According to prominent L.A.-based relationship therapist Dr. Gary Brown, having anxiety about future relationships is more common than people think. "It's completely normal for many people to feel not only grief after a breakup, but also to experience some anxiety about their future in another long-term relationship," Dr. Brown tells Elite Daily. "Much of how you respond will depend upon the nature and quality of your last relationship, as well as how the relationship ended." So, if your ex put you down during your relationship or while breaking up, it makes sense for you to feel shaken, long-term. Here are some examples of comments that could be to blame and how to let go of the toxicity they left behind.