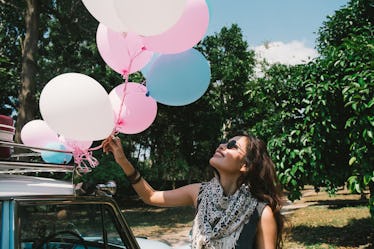 10 Things You'll Only Understand If You Have A Summer Birthday
Show a little love to the summer babies of the world. Having a summer birthday comes with its perks and disadvantages. At a young age, you immediately realized the time of year you were born wasn't quite like everyone else's. Back then and even now, you know there are things that are relatable AF if you have a summer birthday. Let's rejoice first, though, shall we?
You should be incredibly grateful that the sunshine and warm weather have a good chance of blessing your special day with their presence. Some people are rocking sweaters, scarves, and beanies on their birthdays. Yikes! Who wouldn't want to wake up to a new sundress ready to make its debut, and birds chirping as if they knew the day's all about you? But alas, having a summer birthday didn't always work in your favor when you were younger. It was so worth it, though, because now that you are older, you are making up for it.
Each year gets better than the last, and you hardly remember those not-so-fun birthdays of the past. There's a pretty solid list of pros and cons, but if you are a summer baby, you know these 10 things to be all too true.