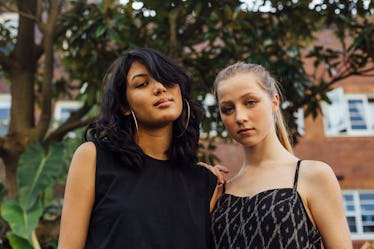 If You Give The Best Relationship Advice, You're Probably One Of These 3 Zodiac Signs
Giving good relationship advice is honestly an art. Don't get me wrong — there are a lot of people out there that don't shy away from giving relationship advice. Much like sex, relationship advice is best served hot, and there are a few specific zodiac signs that give best relationship advice, served piping hot and extra spicy. In fact, they're all good at giving said advice for different reasons.
The best relationship advice is sensitive to where you're at, healthily constructive in what it suggests, and has an empowering element that leaves you feeling like you can act on their counsel. For example, someone that is good at giving advice isn't going to tell you to "just let it go" or to just "stop worrying about it," they're going to give you an actionable task that's easy to conceive. When there's something bothering you, their advice will reassure you that it's OK to feel a certain way, validating your emotions, and suggesting a way to divert your attention. There are a couple of signs that are particularly good empaths, with motivation and honesty that make them the best adversaries in the trenches of your love life.
If you think you are good at giving love advice to your friends, you might just be one of the following signs.