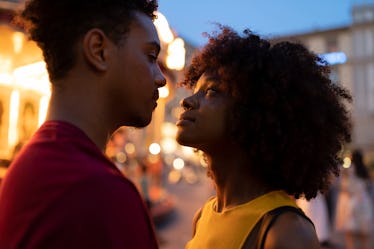 If You Feel Like Your Relationship Is Making You Less Independent, Read This
Westend61/Westend61/Getty Images
There's nothing wrong with spending tons of time with your partner. It's OK to ask for their input when you're faced with a big decision, share the burden of certain tasks, and prioritize them in your weekend plans. But if you feel like you're losing sight of who you were before you started dating your partner, and like your relationship is making you less independent, you might want to check in with yourself. Consider making moves to start re-gaining your space and agency. "Because in the end, what's constant is the relationship we have with ourselves," says Lisa Concepcion, a certified life coach and love life strategist.
She says you and your partner should be in an interdependent relationship, which involves "two independent people coming together to form something else, while maintaining their independence." This is different from being in a codependent relationship, where "people become dependent on one another in a needy, unhealthy even controlling way," Concepcion explains. Typically, codependency in romantic relationships looks like one or both partners needing constant reassurance, trying to spark up jealousy or "test" each other, making excuses for the other's bad behavior, and defining themselves by the relationship.
If your relationship sounds like the latter, here's how to start getting your autonomy back.