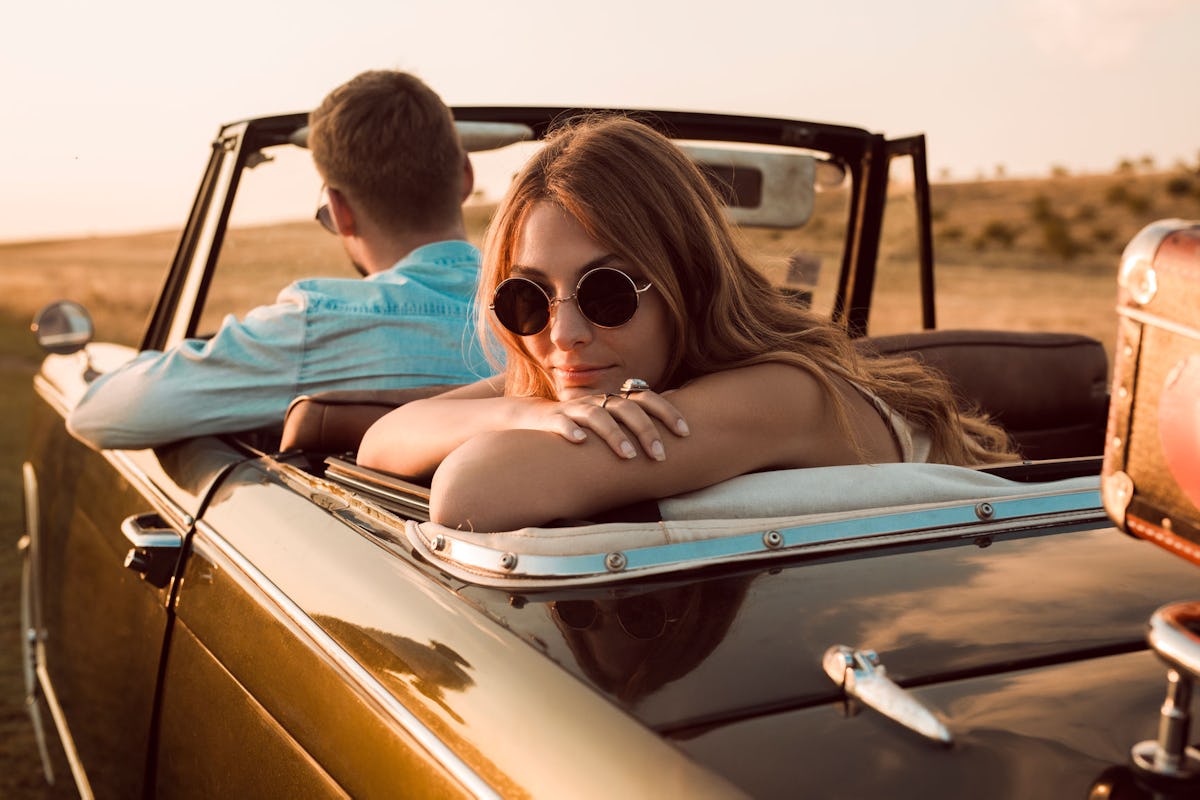 Here's What You Need To Know About Overlooking Red Flags During The Honeymoon Period
There's no better feeling in the world than falling in love with someone. Of course, finding the perfect pair of jeans or getting a prime parking spot also feel incredible, but there's nothing quite like the honeymoon period of a relationship. You adore everything about your partner, you feel lucky to have met them, and are relieved that you're hopefully not going to die alone. But when the honeymoon period is over, you might start to notice things about your partner that bother you. Maybe you noticed a red flag earlier, but you disregarded it because everything else about your partner was so great.
I asked Kristian Strang, a spiritual matchmaker, what the difference is between a pet peeve and an actual red flag. She clarifies, "Anything that betrays your core self is a red flag, everything else is a preference." So we're not talking about pet peeves here, we're talking about worrisome traits or anything that your intuition warns you about. Why on Earth would we ignore something that our gut reacts to? Strang explains, "We want love, we desire partnership and connection. These are natural human desires and so, once we meet a potential match it's only natural to view our newly beloved through rose-colored glasses."
So if you've noticed a red flag with your new love but you're still in the happy, glow-y phase, it's natural that you might want to avoid causing a confrontation that will abruptly end your honeymoon. I asked Jasbina Ahluwalia, a relationship expert and matchmaker, how to handle this. She advises, "Speak to them in a non-accusatory, manner — from a place of curiosity and wondering, rather than presumption and judgement." Part of this conversation and process is simply getting to know someone better and adjusting to their companionship, but Ahluwalia specified red flags to take seriously: signs of verbal, emotional, or physical abuse and issues with substance abuse.
I asked a handful of women if they'd ever ignored their intuition regarding red flags and interestingly every one of them had examples! Read on below to see real red flags that women overlooked in the honeymoon period so you can keep an eye out for them in your own relationship.