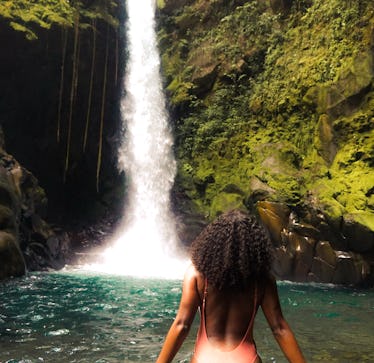 I Went On A Wellness Retreat In Costa Rica & It's The Perfect Way For You To Kick Off 2019
2018 is coming to a close, and it feels bittersweet. On the one hand, I'm looking forward to a new chapter and another opportunity to chase my dreams. On the other hand, it can be tough to leave certain situations and people behind. A new year is simply a new page in the book of our lives, and it's a chance to make brand new goals and try new things. Whether you want to pick up where you left off this year or switch things up completely, there's no better time to do it. I went on a wellness retreat in Costa Rica, and it's the perfect way for you to kick off 2019.
If I'm being perfectly honest, sometimes the struggle of knowing what you want out of life is all too real. As a 20-something, there's the pressure to have it all figured out. It often feels like a clock is ticking, and there's a time crunch to embrace your best life.
The new year is the perfect time to reflect on the past, live in the present, and plan for the future. It's OK to change things along the way and do something outside of the box. So, I decided to join a wellness tour in Costa Rica with G Adventures, and it was the best decision I've made all year long. I'm now equipped with the knowledge to take on the new year with a positive mindset and clear vision.