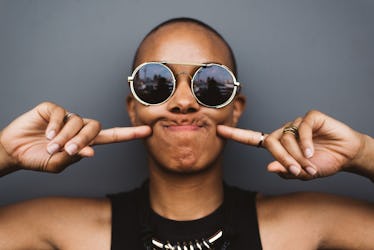 I Made These 10 Changes So Far In My 20s & I Couldn't Be Happier
I'm 26, so it's safe to say I'm a little over halfway done with this decade. I've come face-to-face with challenges I didn't think existed, and I stumbled upon my forever person in a class I didn't need. I've learned that during these years, self-growth is at an all-time high, so I made these changes so far in my 20s — and I'm such a better person because of them.
I tend to skip down Memory Lane a lot. When I think about the woman I used to be in my early 20s, I'm baffled by how much I've endured and overcome since then. There are times when I wish I knew what I do now back then, but I end up telling myself, "Everything happens for a reason." It's mottos like this that have guided me through this iconic decade. (In fact, I read a handful of uplifting quotes before noon each day.)
In my opinion, your 20s is a like a huge ocean. If you don't devise your strategy to stay afloat, you'll over-exhaust yourself. You're also at the will of changing currents, so adaptability needs to be your go-to superpower. Change is beginning to be my mentor, and I'm glad I applied it in these 10 ways.