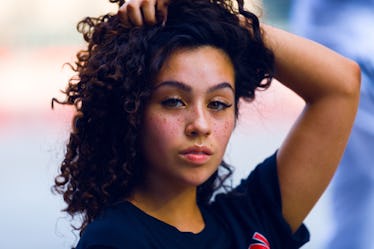 13 Changes You Shouldn't Be Afraid To Make This Year
You're going to encounter all sorts of new experiences throughout your college career. It's an exciting milestone in your life, so it's no surprise that you want to make some changes for yourself. Maybe you've always wanted to learn another language, study abroad, or play an intramural sport, but couldn't find the right time to make any of those dreams a reality. There are more than a few changes you shouldn't be afraid to make this year, because New Year's Eve shouldn't be your only opportunity to do so.
These changes don't have to be drastic by any means, and you'll learn so much about yourself in the process. Stepping outside of your comfort zone is the gateway to a considerable amount of self-growth (if that's where you want to be), so it's prime time to embrace it with open arms.
You don't have to stay in the routine you're used to, simply because it's what you've always done before. Spread your wings and soar, because there's so much to discover when you take a chance on something. There aren't any guidelines for who you have to be this year of college. Write your own narrative, and if it includes any of these 13 changes, you can look forward to a pretty exciting story.