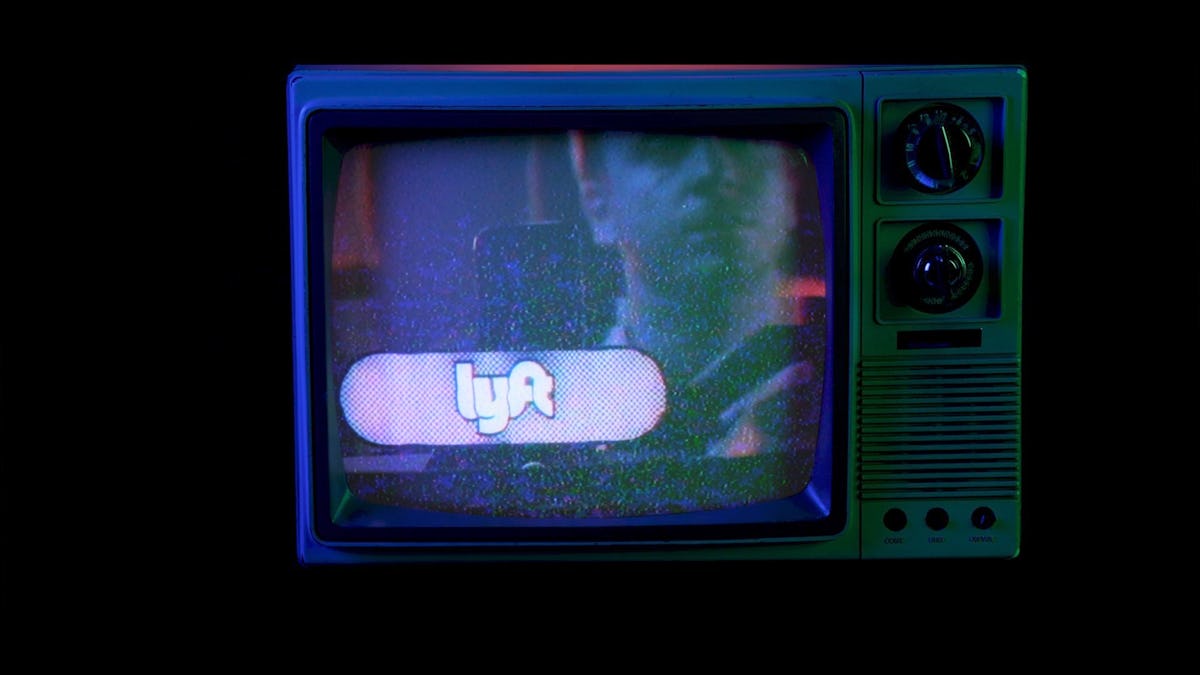 You Can Transform Your Lyft Ride Into A 'Stranger Things' Experience During Halloweekend
It wouldn't be late October without Halloween chatter and a new season of Stranger Things about to drop on Netflix. And here. We. Are! To give this month even stranger vibes — pun very much intended — popular ride-sharing service Lyft teamed up with Netflix to create an experience straight out of Hawkins, Indiana. There's even a spooky feature for lucky riders in Los Angeles and Philadelphia, but we'll talk about that soon enough. For now, let's break down how to use "Strange Mode" on Lyft for those of you lucky enough to live in either locale.
On Thursday, Oct. 26 and Friday, Oct. 27 from 6 a.m. to 6 p.m. local time, riders nationwide can enter "Strange Mode," and it's super easy. First, you must open your Lyft app. From there, all you have to do is "opt into 'Strange Mode'" to get the eerie party started.
What will happen?
In an email sent to Elite Daily, a company spokesperson elaborated on the "Strange Mode" details. They say that once you opt into "Strange Mode," you'll get to see the Lyft app transform into a full-on tribute to the show — complete with cars shaped like key elements such as waffles and Christmas lights.
However, from Oct. 27 to Oct. 28, the suspense is going to be off the charts — because some Lyft riders using "Stranger Mode" in Los Angeles or Philadelphia will be able to hop into a special car for an in-car spectacle like no other. Featuring radio static, flickering lights, and a waffle surprise, it'll pretty much be like you're running from the Demogorgon yourself! "We like to think of the car as our stage," Lyft's director of ride experience, Ethan Eyler, said in a statement, "and that is just what we did in partnership with Netflix, by creating a spooky ride for Stranger Things 2."
Two Elite Daily staffers actually had the chance go for this special ride before it was announced and lived to tell the tale. Spoiler alert: They loved it! When they found out I was writing this story, they graciously offered mini reviews — you know, for those of you ready to activate "Stranger Mode" like, now (aka me).
Sam Rullo, senior operations editor, says the ride didn't hold back on the fear factor. She tells me,
I thought the Stranger Things Lyft experience was so fun — and so scary! There were a bunch of great references to the show and some that literally made me jump out of my seat. Plus I can never complain about hearing the Stranger Things theme song.
Meanwhile, TV/film editor Stephanie Ironson appreciated Lyft's dedication to the small-yet-strange details. She says,
The Stranger Things Lyft experience took us straight to Hawkins, Indiana. Every detail was so spot-on, from the coughed-up slug to the Eggo waffles to the iconic Stranger Things music, we were fully transported.
IT SOUNDS SO FUN. Please, everyone (especially those in Los Angeles and Philly), try out Lyft's "Stranger Mode" in my honor. Just look at this group of people enjoying their sneak peek.
Are they terrified? Yes, but OMG what a thrill. Where's Eleven when you need her? Considering Lyft's "Strange Mode" launches the same day Season 2 of Stranger Things will be available to stream on Netflix, this weekend is going to be packed with both Halloween- and TV-related activities for me. And I wouldn't have it any other way. But, please stay safe as you celebrate, everyone. It's a busy holiday weekend, and as Lyft reminds its customers at the end of its blog post, "the Demogorgon could really be anywhere."