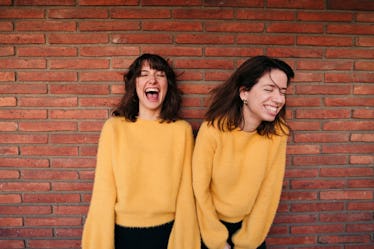 10 Subtle Signs That Reveal If Your Friendship Is Really Forever
Not all friendships are built to last a lifetime, but it's no surprise that you'd like to know if a particular person in your life is going to beat those odds. In the case of a forever friend, there's no way of knowing right off the bat if your friendship will stand the test of time. It happens gradually, and in your own way, you'll be able to know how to tell if your friendship is forever.
Who wouldn't want to ensure that the person who understands you the most is going to be around for the long haul? By now, you may have experienced at least once what happens when a friendship fades away, or when you have to break ties with a toxic person. It really sucks, so finding out that your current friendship is meant to last forever is just like hitting the jackpot.
For now, you should be spending your time cherishing this rich friendship you have, because the bond you have is priceless. Your friendship isn't going to be exactly like anyone else's, but in general, forever vibes are expressed by these 10 signs. (Oh, and after reading this, you'll want to give your main girl a huge bear hug.)