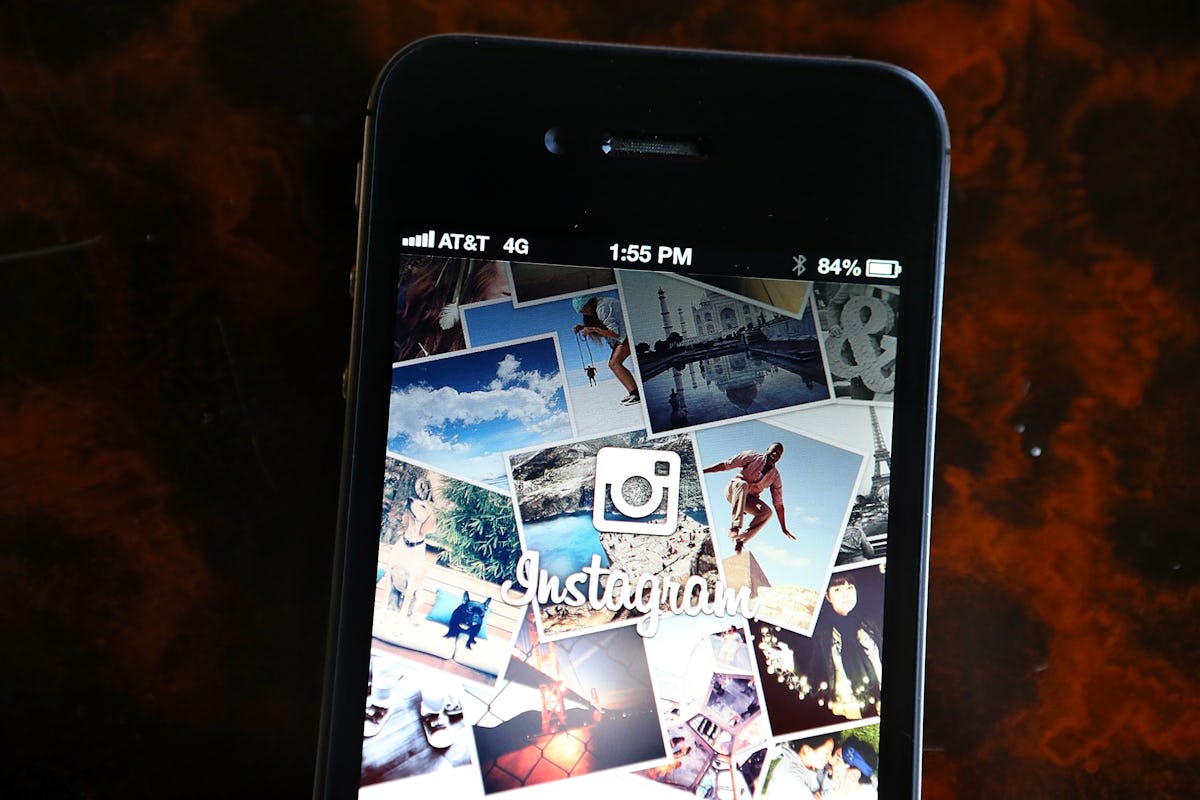 Instagram Stories Highlights Let You Stalk Your Friends Even More & Here's How To See Them
Justin Sullivan/Getty Images News/Getty Images
I don't know about you, but I check my friends' Instagram Stories on a daily basis to see what everyone's up to IRL. It's fun to stay up to date on their whereabouts, whether they're hitting up happy hour or sharing their #OOTD. Luckily, Instagram just made it even easier to check everyone's Stories. On Tuesday, Dec. 5, the app introduced a feature called "Stories Highlights" that lets users pin their favorite Stories to their profiles. This means you can easily see Instagram Stories Highlights on your friends' profiles with the touch of a button. Now, there's no way you'll miss out on any prized moments in your group of friends and followers.
If you're excited about the new feature, you're probably wondering how to see your friends' pinned Story Highlights. Believe it or not, it's super easy. All you have to do is go to their profile, and then look underneath their normal Instagram Story Tray. If they have a pinned Story, that's where it will appear. Then, viola! You can start clicking through their precious pins and relive their prized moments. Heck, if you're lucky enough, maybe you'll be featured in one or two of them.
Here's what the Story Highlights look like on an Instagram profile:
So, what exactly are Stories Highlights, anyway? Before you get too excited about watching your friends' favorite moments, allow me to explain. Instagram Stories Highlights are basically just Instagram Stories that are pinned to a user's page. Users will take them from their Stories Archive and add them to Stories Highlights group they create. Those groups will appear separate than regular Instagram Stories, and will only show up on individual profiles. This means — unlike normal Instagram Stories — you'll have to actually visit someone's page in order to watch their Stories Highlights. It's OK... you can put in the extra clicks to make it there. I have faith in you.
Since Stories Highlights are exclusive individual profiles, they will certainly change the way individual profiles look. So if you miss the way your grid used to appear before the change, I'm sorry. You'll have to get used to the new feature.
Have no fear, though: If you really want to delete your Highlights after you post them, you can definitely do that.
To be honest, I'm excited about Stories Highlights. There have been plenty of times I've uploaded a video or two that I wished could remain on my page for longer than 24 hours — and now, they finally can.
This isn't the only change Instagram made to their Stories within the past few months, though. On Nov. 7, the app made it possible to add photos and videos that are more than 24 hours old to your Stories. Before the change, you were only allowed to add vids and pics to your Story that were less than 24 hours old, which really limited the amount of memories you could share with your followers. Now, you can add pictures to your Story that you took last week and bring #TBT to another level.
If you add a picture or video to your Story that's older than 24 hours old, you'll be presented with stickers that let your followers know when exactly you took the picture. Not only is this convenient, but it'll also let your followers know that the pictures you shared weren't recently taken.
I don't know about you, but it seems like Instagram is really stepping it up. I'm excited to see what Stories all my friends decide to pin to their profiles.
Check out the entire Gen Why series and other videos on Facebook and the Bustle app across Apple TV, Roku, and Amazon Fire TV.