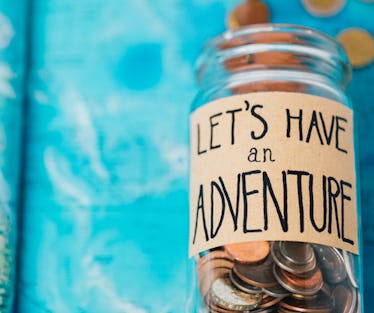 4 Things To Stop Doing If You Want A Shot At Saving For That Big Summer Trip
Summer is right around the corner, which means it's time to start planning your next trip as soon as possible. However, we all know that travel can end up being expensive AF. Flights can cost thousands of bucks, hotels can cost hundreds, and activities can empty your pockets. It's also hard to justify travel when you've got a bunch of bills to pay. How can you make travel a priority with so many other financial obligations? I totally get it, but a dope summer trip may still be in the cards for you. Thankfully, I put together some tips on how to save for a vacation.
You might be wondering how everyone on your Instagram feed can afford to travel. For most of us, the ability to travel requires a lot of sacrifice. Some people pick up a second job to make their vacation a reality. Some allocate any extra funds to a travel savings account. Some cut back on extras like buying coffee, eating out, getting their nails done, getting hair processes, and more. Everyone's situation is different, so you'll have to figure out what works best for you. In the end, you might be surprised to find out that travel is more affordable than you think.
With proper research and a bit of budgeting, you may discover that your summer trip is possible. You won't have travel FOMO if you stop doing these things.