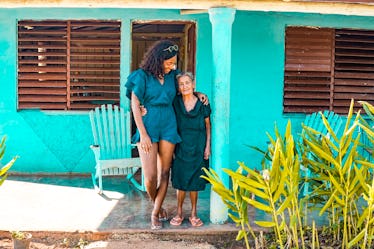 How To Plan A Life-Changing Trip That'll Stick With You Long After You Return
When it comes to traveling, it seems like everyone is doing it for the 'Gram these days. As you scroll through your Instagram feed, it may seem like travel is all about getting that perfect shot or jumping from one bucket list destination to another. It can be difficult to keep up, but the truth is that travel is much more dynamic than an Instagram-worthy shot could ever capture. You might be wondering how to plan a life-changing trip that'll stick with you long after you've returned.
I've spent the past year traveling the world alone, and this experience has taught me lessons that will stay with me forever. I've been able to meet people who live very different lives than me, and I've been introduced to things that I never knew existed. As a result, I've done more learning and growing than I ever anticipated. I now know that travel really does have the ability to change your life.
If you scroll down my Instagram feed, you'll see pretty pictures and it's a shame because this can make travel seem a bit surface level. Those tiny squares are surely picturesque, but they don't serve to capture the growth I've experienced in the last year. I want onlookers to know that travel has the potential to be much deeper than a cool picture.