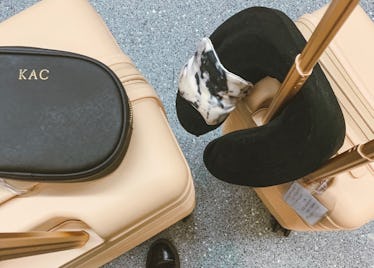 I Packed For A Month-Long Trip Through 5 Destinations & Have The Best Tips To Share
No matter how many times I pack my luggage to head out on yet another travel adventure, packing never fails to stress me out. I've written piece after piece about the best suitcase tips for any occasion, but even though I consider myself a packing pro, I still fail to follow my own advice every once in a while. I just headed out on a month-long excursion between five destinations (Tampa, Florida; Paris; London; and Ahus and Stockholm in Sweden), and had to figure out how to pack for a month-long trip without going overboard.
Because each of the destinations are vastly different in vibes and aesthetic (and because I'm attending quite a few special events in each city that require an extensive wardrobe), during my packing process, I put a lot of effort into making sure that I had enough clothes to get through the trip. I even broke my "no checking bags, ever" rule so I can effortlessly nail each of my #OOTDs on this trip.
I genuinely believe that packing for this trip was a lot more stressful than others I've recently been on, so I gathered up my thoughts into a list to keep track of the techniques that helped me get through it. Time will tell if it actually worked, but I'm feeling pretty good so far.