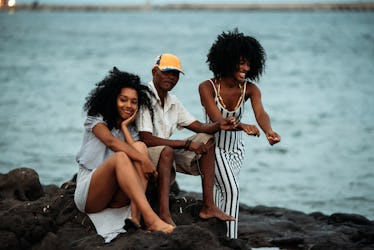 5 Ways To Make Your Partner Feel Special, Based On Their Birth Order
Everyone loves to feel special. In fact, I might go so far as to say that the desire to feel special is the least unique thing about most people (except for me — I like feeling special in a very specific way). If you're in a relationship, and you're wondering how to make your partner feel special, their birth order could provide you with some key information. Not everything about someone is dictated by where they fall in their family's birth order, but you can get valuable information that could help you in your relationship.
I'm the third oldest of four. I feel like a middle child, but I also have youngest child tendencies because I'm in the bottom half. For me to feel special, I need to be given responsibilities, since those were often assigned to my older siblings instead of me. However, I still like to feel like the baby sometimes (especially when I'm at dinner with my parents and the check comes), and my birth order certainly has something to do with that. I understand how much my birth order affects me, so it's easy to see how it could affect my partner as well.
Read on to find out how to make your partner feel special, based on their birth order.