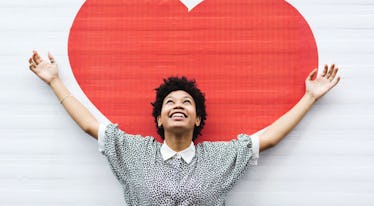 10 People Reveal How They Knew They Were Finally Over Their Ex, Because It Takes Time
Getting over someone you have feelings for is hard, but getting over an ex — especially one who meant a lot to you — can feel impossible. One time it took me two years (years!) to get over a summer love. I was so attached that I couldn't let go, no matter what I tried. If that's what you're going through now, I'm so sorry. But getting over someone is possible, and if you're currently in the process, wondering how to know if you're finally over your ex is totally normal.
How long it takes to get over someone, what to do to get your mind off them, and why they even broke up with you in the first place are all normal things to wonder, but it's important to remember that every relationship (and subsequently, every breakup) is different. What worked for one person might not work for you, and vice versa. Everyone's recovery period is different, and if yours takes a little longer than your best friend's, that's OK. You're not wrong for crying, or for pining, or for constantly thinking about them every hour of everyday. In fact, I'd say that not being upset after someone breaks your heart is rare. Feelings are normal, and you should let yourself feel whatever you need to feel in order to heal.
I mean, I get it. It takes a while. One day you could be planning a wedding to someone and then, fast forward a year and you're crying on your bedroom floor, devouring a pint of Chunky Monkey while watching 10 Things I Hate About You on repeat because your relationship ended. (I've done this, I stand by it, no shame.) But the thing is, it passes. Several months later you could still be devouring a pint of Chunky Monkey, but instead you're watching The Office now and you're not crying, somehow. And some time even later you could be watching The Office under the arm of another partner, and realize that you haven't thought about your ex in forever, and wow, you did it. You're over them, and it feels amazing, and you're so happy.
So if you're wondering when that's going to happen for you, or why you're still hurt when it's been forever, don't freak out, and remember what the people of Reddit had to say about their respective breakup recovery periods. You're doing just fine — remember that.