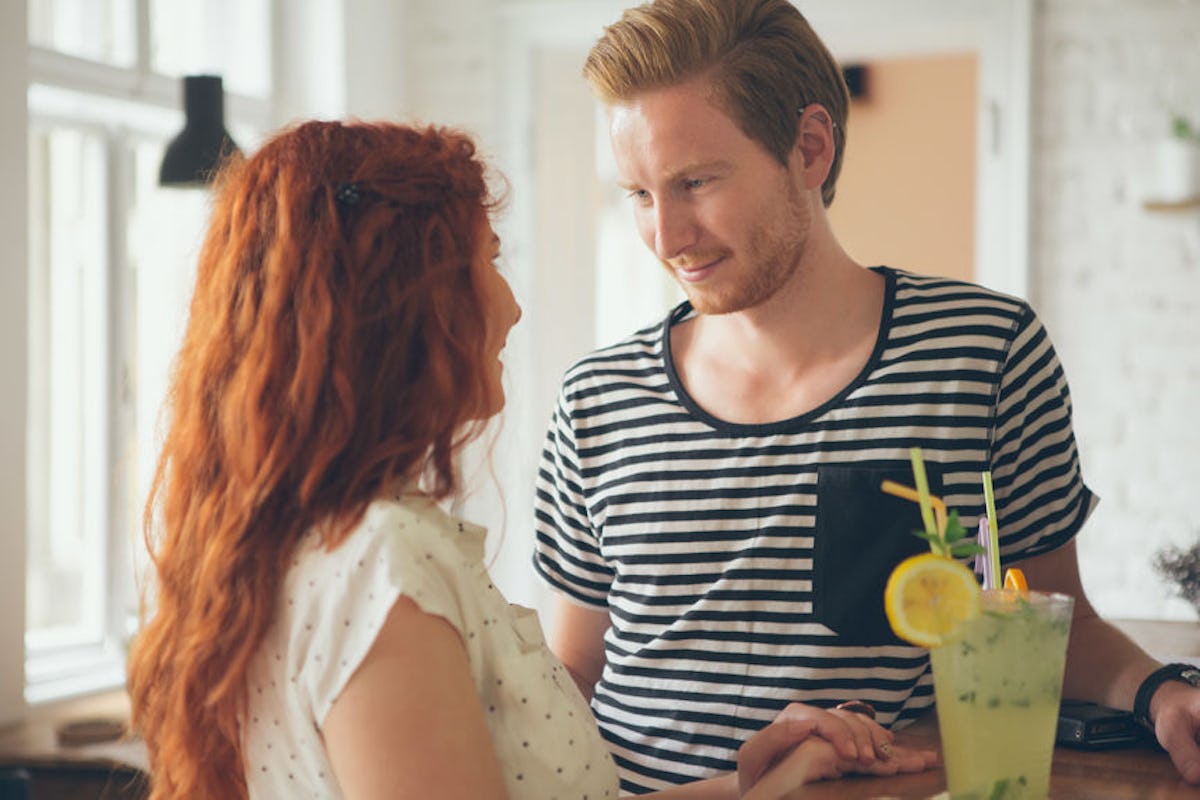 A Dating Coach Breaks Down Exactly How To Give Somebody Your Number At A Bar
Figuring out how to give someone your number at a bar can be difficult, especially if you tend to be shy or prefer to wait for them to ask for yours. I remember being at my college's local dive with my friend one evening. It was pretty quiet, and there was an attractive guy reading alone at the bar. We talked briefly before he got up to go to the bathroom and asked us to watch his stuff. I thought it would be so cute to write my number on a napkin and leave it in his book, so I got up the courage to do just that.
He never did text me, and I vowed that the next time I gave someone my number at a bar, I would make sure it went directly into their phone. In an effort to hone my flirting skills, I spoke to Alessandra Conti, a dating coach and celebrity matchmaker at Matchmakers In The City. She let me in on her tried-and-true tricks of the trade. She believes that women shouldn't be afraid to make the first move, and says that if someone doesn't end up contacting you, you shouldn't think of it as a rejection. Instead, congratulate yourself for taking a risk. Here's exactly how to give someone your number at a bar in a clear and confident way.