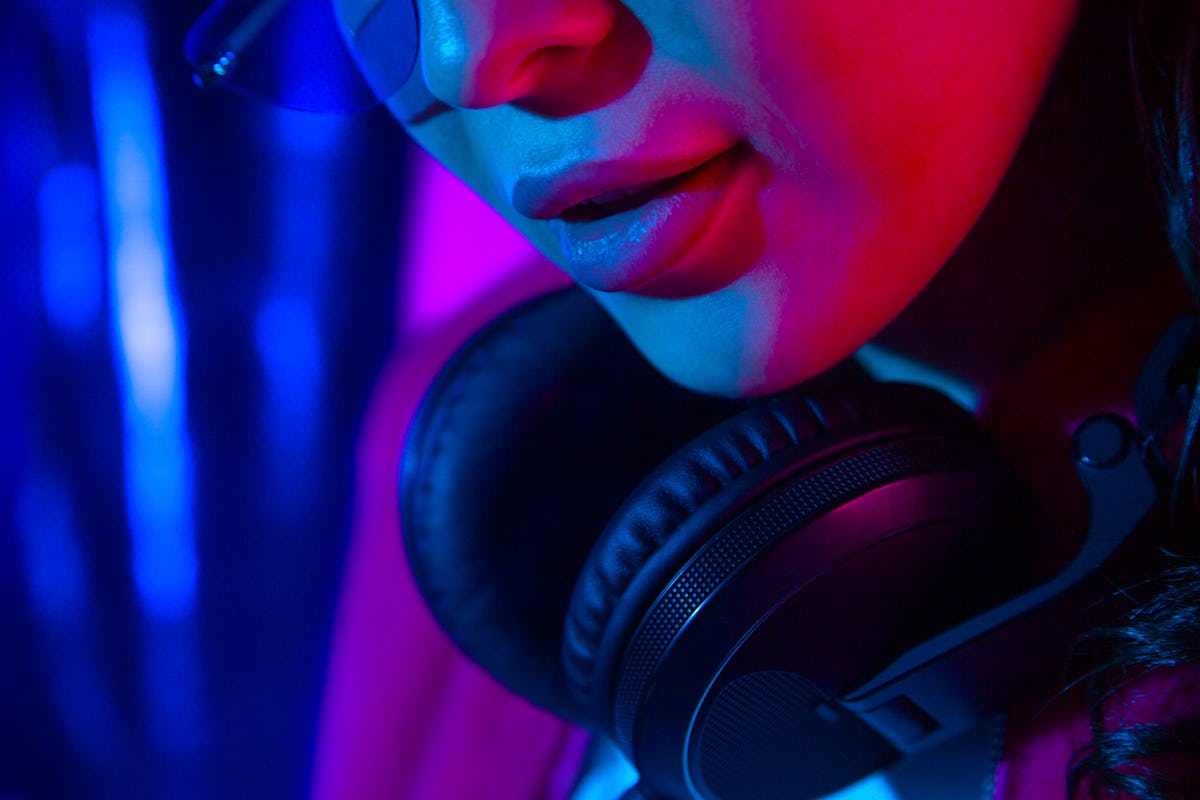 How To Enter This Year's e.l.f. Beautyscape 5.0 Competition
Courtesy of e.l.f. Cosmetics
We see you over there, beauty lovers, creating stunning makeup looks at your powder-and-glitter-covered bathroom sinks while bumping custom playlists. And we have some news that you're gonna flip over. You can enter for a chance to co-create e.l.f. Cosmetics' next big summer collection, and all you have to do is get creative and find inspiration from your favorite tunes.
That's right: For the fifth iteration of e.l.f.'s annual Beautyscape competition, aspiring beauty creatives will have a chance to collaborate on a capsule collection with artists from Universal Music Group and Brands. Flexing your creative muscles with the voices behind your fave new songs? Being part of a powerhouse partnership of emerging talent? We know it sounds too good to be true, but trust us, this is real!
To enter, all you have to do is put together a full-face look using music as your muse, post it to your IG feed, and tag @elfcosmetics and #BeautyscapeRemixContest in the caption by September 18, 2020. (Don't forget to follow @elfcosmetics if you don't already!) You can submit as many times as you like, so let the creativity flow.
If you're selected as one of three finalists, you'll get to participate in this remixed edition of Beautyscape 2020: learning from industry pros about the ins and outs of the beauty world, gaining access to VIP classes led by top talent, and working with UMGB musical artists to create a summer makeup collection. It's an insane opportunity for rising stars (i.e. you). The winner gets a $10,000 cash prize, their collection sold at a major retailer, and the opportunity to mentor young talent from Girls Inc.
Need more convincing to enter? Just look to past years for proof of how once-in-a-lifetime Beautyscape is. In 2019, the extravaganza of invention, play, and community involved a trip to the Bahamas (remember planes?), where participants worked in teams to create collections inspired by the sights, scents, and personality of the island itself. Folks also engaged in service activities and were treated to talks from industry vets about entrepreneurship and how to create a career in the beauty space.
And let's talk about those winners for a sec. A team called the Glam Gyals helped create e.l.f.'s Retro Paradise line, a beachy, 11-product dream full of oceanic blues, warm peaches, and sun-kissed shimmer. The items range in equally gorgeous prices from $5 to $20 and include an 18-piece eyeshadow palette; a hydrating coconut mist; lip gloss with pineapple extract, avocado oil, and coconut oil; and more. We're feeling inspired already!
Make sure you check out the rules before you enter. And with that: Good luck and have fun!
Click here for more information & Official Rules.
This post is sponsored by e.l.f. Cosmetics.