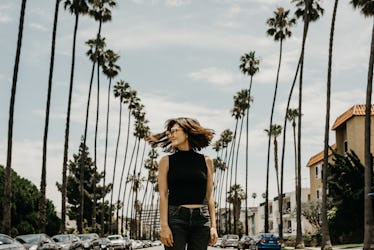 How Summer Changes In Your 20s When You're More Spontaneous With Your Life
Living your life on the spontaneous side is an exceptional feeling in your 20s. You're curious, carefree, and finding yourself along the way. During the summer, you're ready for more than just the warmer temps. You want to have some summer fun that's worth looking back on years later. That's only a taste of how your summer changes in your 20s when you're more spontaneous and down for the adventure.
Spontaneity is more than a mindset. It's a lifestyle that requires you to be open to every possibility the universe has in store for you. Throughout your 20s, you need a little bit of spontaneity in order to keep things interesting. It helps you experience things through a different lens, and you'll be living your best life in just about no time.
Summer already evokes a sense of urgency from us to fully embrace those chill afternoons spent at the beach, and gazing up at the starry sky once nighttime rolls around. When any form of spontaneity is involved with summer, you are in for an unforgettable ride. Are you ready? Here's how you can expect your summer to change during your 20s once you take a walk on the adventurous side.