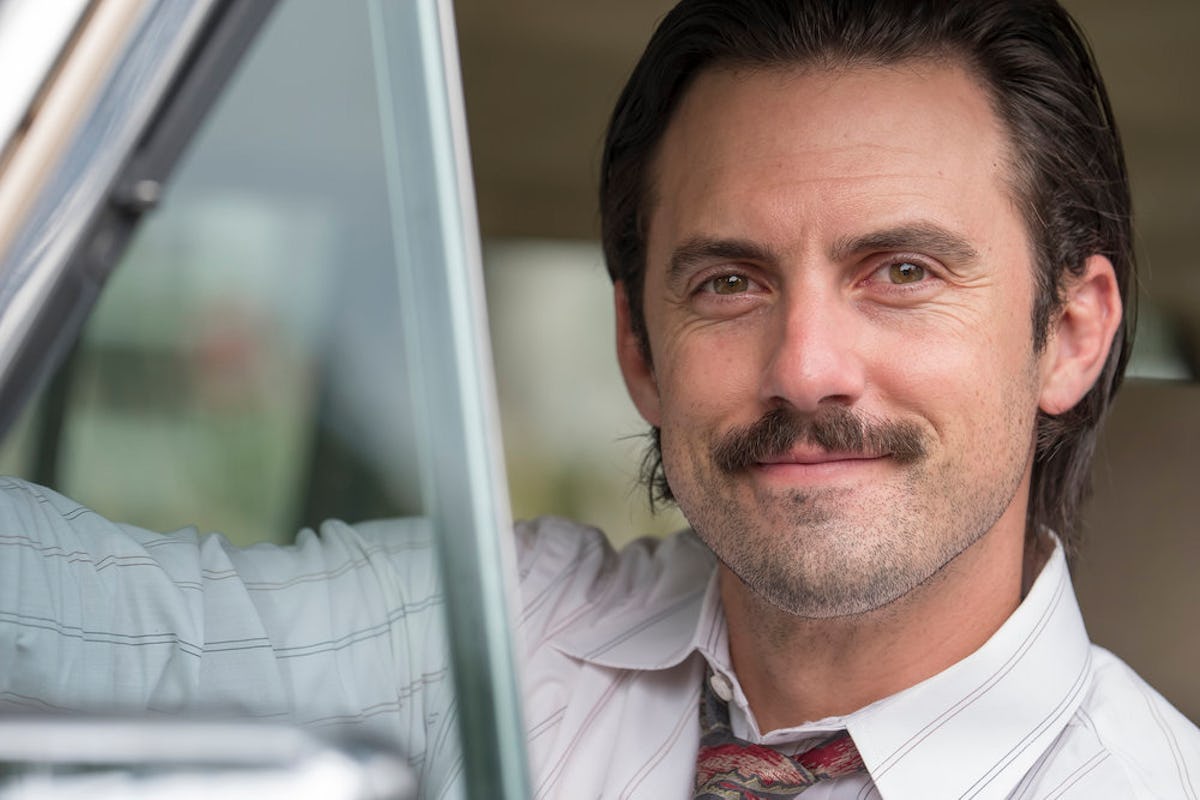 'This Is Us' Got A Bunch Of Golden Globe Nominations, So Hold Off On The Crying
NBC
Normally This Is Us has a reputation for making fans and cast members cry, but Monday, Dec. 11's Golden Globes nominations are giving them a major reason to smile. How many Golden Globe nominations did This Is Us get this year for its second season? The NBC tear-jerker just scored three nominations.
Chrissy Metz received a nod for Best Supporting Actress in a Supporting Role in a Series, Limited Series, or Motion Picture Made For Television. Sterling K. Brown is up for Best Performance by an Actor in a a Television Series — Drama. Plus, the show got a nod for one of the biggest awards of the night —Best Television Series, Drama.
Last year, in its massively successful inaugural season which premiered in 2015, This Is Us garnered three nods as well. Chrissy Metz and Mandy Moore were recognized for Best Actress in a Supporting Role in a Series, Limited Series, or Motion Picture Made For Television. The TV mom and daughter duo both lost out to The Night Manager's Olivia Colman. The then-rookie series also got nominated for a huge honor — Best Television Series, Drama. Alas, the Pearsons could not match the royally unstoppable power that was The Crown. Maybe this year?
The Emmys gave a lot of love to This Is Us in 2017, as the show was nominated for a whopping 11 statues. Sterling K. Brown landed the big win for Outstanding Male Actor in a Drama Series, even though no male cast members got a nod at last year's Golden Globes. Chalk it up to seeing what the man could bring throughout a rollercoaster season of embodying Randall's powerful range, from Thanksgiving dad to sad dad to corny dad to everything in between. Looks like the Globes got it this time around it. Personally, I think Season 2 is showing off his exceptional acting chops even more than the first. We'll wager a strong guess the celebrated performer will be making the award show rounds for, um, the next zillion years if he keeps going at this rate.
Since This Is Us is on a month plus long hiatus at the moment, we'll take whatever news about the show we can get. Right now we're pretty much twiddling our thumbs awaiting its Jan. 2 return. After Kevin's downward spiral into addiction came to a head when he got a DUI while driving Randall and Beth's daughter Tess, we're pretty sure we're in for a dramatic half of the second season. Sterling K Brown told Deadline,
When we come back in 2018, we'll see the ramifications of his DUI and where his life with the family is in that regard. There's specifically tension between Randall and Kevin now: My daughter was in the car with someone who was drunk driving. That's a hard thing to recover from. Randall is very much cognizant that when he was at his lowest point in his life, his brother was there for him. Now, he's doing the best for his brother.
Producer Isaac Aptaker also hinted at what's in store for the Pearsons in an interview with EW:
When we come back in the new year, our family will be dealing with the fallout of Kevin's addiction and arrest — and will all be gathering to sort out how to best be there for their brother and son, and in a really, really explosive and ambitious way, playing out a lot of their family drama in this 11-page, nonstop, tour de force scene.
So, what you're saying is we're probably going to sob even more? Got it. Hopefully the cast will be crying happy tears at the Golden Globes when they accept some major wins.