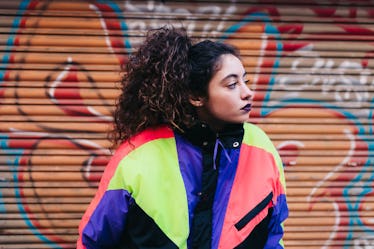 This Is How Long You Should Stay Single After A Breakup, In Order To Fully Heal
I've never been much for serial monogamy. I've always been someone who spent long stretches of time between relationships because the heartache of a breakup would be reluctant to step back into the fray. Some might even say I went too long between relationships, but, honestly, I needed that time. While some of my friends bounced from bae to bae, I was all about that single life, because I just needed more time to heal, and time to reacquaint myself with, well, myself. I never wondered how long should you stay single after a breakup, I just kind of followed my heart.
But was that the "right" thing to do? Was my decision not to get back out there and start dating again right away just an excuse to avoid opening up to someone? Was it healthy to spend so much time on my own? Or would I have been better off finding someone new ASAP like my friends? I know I'm not the only one who has wondered if they are handling breaking up in the most positive way, so I decided to reach out to experts to ask for their take on how long you should stay single after a breakup. Here is what they had to say.