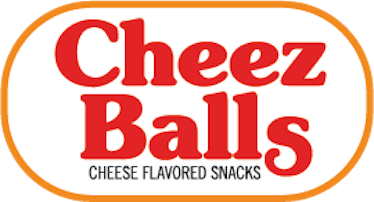 Those Cheez Balls You Used To Love Are Back, But They Won't Be Here Forever
I don't know if you're caught up with the latest snack news, but one of your childhood favorites is finally back. That's right, the Cheez Balls that stained every piece of clothing you wore in the '90s are once again available for your enjoyment, but they are only here for a limited time. So, how long are Planters' Cheez Balls available?
The good news is that Planters' Cheez Balls are available for purchase from Amazon and Walmart.com beginning on Sunday, July 1, per a release announcing the snack's return. OK, I'll give you a second to set all the alarms for 12:01 a.m. on July 1, because I know you want to stock up on this cheesy throwback snack. Stocking up on your favorite Cheez Balls is actually a smart strategy, because you can only buy the nostalgic bites for a limited time this summer.
Unfortunately, there is not a specific end date for the limited-time availability, per Planters. Since there's no word on how "limited" your time is to buy the puffed orange rounds, it's best to get on it as soon as the Cheez Balls are available on Amazon and Walmart.com on July 1. Personally, I've been missing this delicious snack ever since it left store shelves in 2006. I almost can't believe it's been over a decade since Cheez Balls were a part of my regular diet.
It turns out that fans of Cheez Balls have some very vigilant Cheez Balls enthusiasts to thank for the return of the throwback snack. Melanie Huet, Head of Brand Building for Planters, explained in the press release that Planters heard the passionate call for the return of Cheez Balls. Huet explained in the release:
We heard many impassioned pleas for us to bring Cheez Balls and Cheez Curls back over the years and we wanted to give our fans a chance to reunite with their most-missed cheesy snack. We made sure our Cheez Balls and Cheez Curls still have the same delicious taste, airy texture and fluorescent color you know and love, so our fans can enjoy a nostalgic trip down memory lane with every canister.
I'd like to take a minute to thank the unrelenting Cheez Balls warriors who have helped '90s kids everywhere "reunite with their most-missed cheesy snack."
Did you catch that other bit of good news from the press release? Yep, Cheez Balls and Cheez Curls are both back for a limited time this summer. Not only that, but the return of these nostalgic snacks won't break your budget either. Per the release, the suggested retail price of $1.99 will get you a 2.75-ounce canister of Cheez Balls or a 4-ounce canister of Cheez Curls. So, if you have an extra five bucks laying around, you could treat yourself to the throwback snack of your '90s dreams.
Of course, these snacks are filled with tons of nostalgia (because they bring you back to your childhood), but the canisters themselves are also a nod to the aesthetic of the '90s. When I look at the can's old-school design, I can almost picture the exact "Electronic Dream Phone" commercial that ran during a TGIF marathon that was only complete with — you guessed it — Cheez Balls.
You might wonder how the taste stacks up to the cheesy goodness you remember. Don't worry about being disappointed by the return of Cheez Balls, because they have the "same delicious taste, airy texture, and fluorescent color" that drew you to them in grocery aisles when you were dragged to the store with the fam on shopping day.
Are you beyond pumped to get your hands on Cheez Balls and Cheez Curls so you can snack like you're a pre-teen again this summer? I know I am, and I also know that you should head to Amazon and Walmart.com ASAP on July 1, because you never know when you might have to go another 12 long years without your favorite cheesy snack.