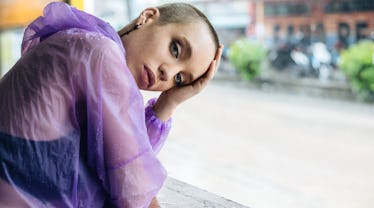 7 People Who've Been Cheated On Reveal How They Learned To Trust Again, & Wow
It's no secret that being cheated on is one of the fastest ways to obliterate the trust in a relationship. And if you decide to call it quits, the worst part about moving on can be realizing that your ability to trust others has also been severely damaged. So, how do you trust again after being cheated on? Well, considering everyone processes their emotions a bit differently, sadly, there is no one-size-fits-all way to grieve. That being said, it may be a good idea to try a few different approaches at the same time and see what has the most positive impact on you personally. One thing's for certain: Learning to trust again after being cheated on is a process, and not one that can be rushed.
Also, try to remember that no matter how bad you're feeling right now or how distrusting you perceive yourself to be because of what happened, you will eventually feel better. No one can promise that you'll return to being the same person with the same capacity to trust now that you've been hurt, but you will definitely be a stronger person. And in time, you can learn to trust again. Here are some ways people have gotten over trust issues from infidelity.