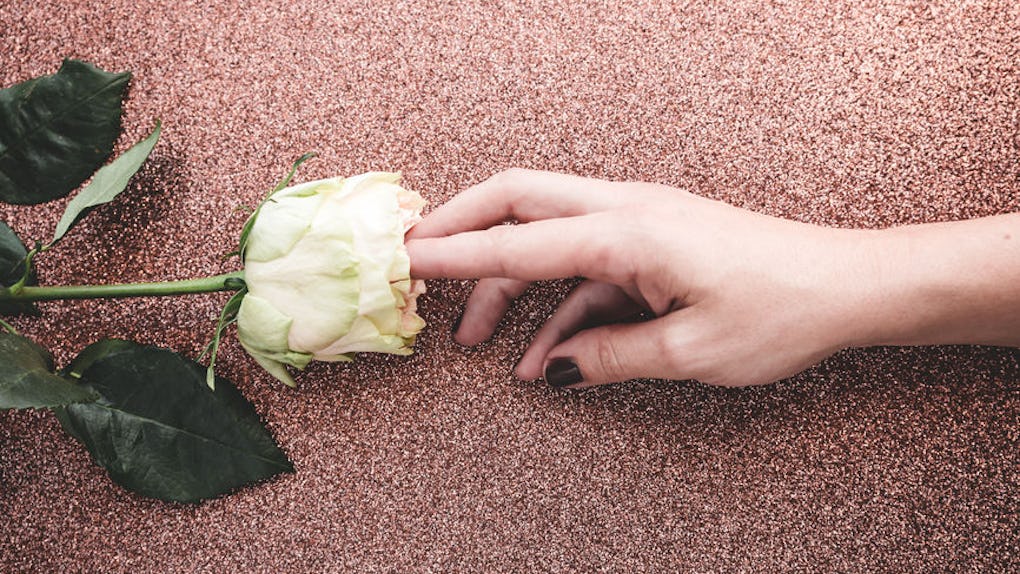 Vera Liar/Stocksy
Here's Why Masturbation Feels So Good, According To A Doctor
Why are we so shy about masturbation? Why is this specific form of pleasure considered taboo or dirty? I mean, how many times have we eaten something delicious in public and then audibly moaned with pleasure without an ounce of shame? Many times. I mean, what even is an ice cream parlor if not a public sex dungeon for your tastebuds? Am I right? So, let's make a pact to stop being shy about masturbation, because it's freakin' awesome. Agreed? OK good. Glad we're on the same page. But have you ever stopped to wonder why masturbation feels so good? I mean, orgasms, duh. But there is more to it than that, right? To help answer that question, I reached out to Dr. Jessica O'Reilly, host of the @SexWithDrJess Podcast.
The first thing Dr. Jess explained is why masturbation feels so good, literally. OK, now stay with me here, things are going to get a bit science-y. (Yes, that's the technical term, ahem.) Dr. Jess explains that in your brain during orgasm, "the nucleus accumbens and ventral tegmental areas [aka, the parts of your brain that process reward to pleasure] are activated, and the center of reasoning and behavior shuts down entirely during the heights of pleasure." So, basically, all the pleasure sensors in your brain are firing, and all your reasoning goes on a mini vacation. (That explains some choices I've made in the past. But that's another article.)
Dr. Jess explains that while your pleasure centers are all throwing a party in your brain, various nerves in your body are also getting in on the action — and honestly, no wonder a killer orgasm leaves you shook.
"Research suggests that the pelvic nerve transmits sensations from the vagina and cervix … and the rectum and bladder … the vagus nerve communicates signals from the cervix, uterus and vagina bypassing the spinal cord; the pudendal nerve carries information from the clitoris… and the hypogastric nerve transmits data from the uterus [and] cervix," Dr. Jess tells Elite Daily. Got all that? OK, so, in other words, all the nerves from your groin and abdomen are firing messages of pleasure, and your brain responds by lighting up all its pleasure centers. Your body basically becomes the Vegas strip of amazing sensations. So yeah, masturbation rules.
But it's not just because of the literal pleasure, because, as Dr. Jess explains, it makes you feel good in all kinds of unexpected ways.