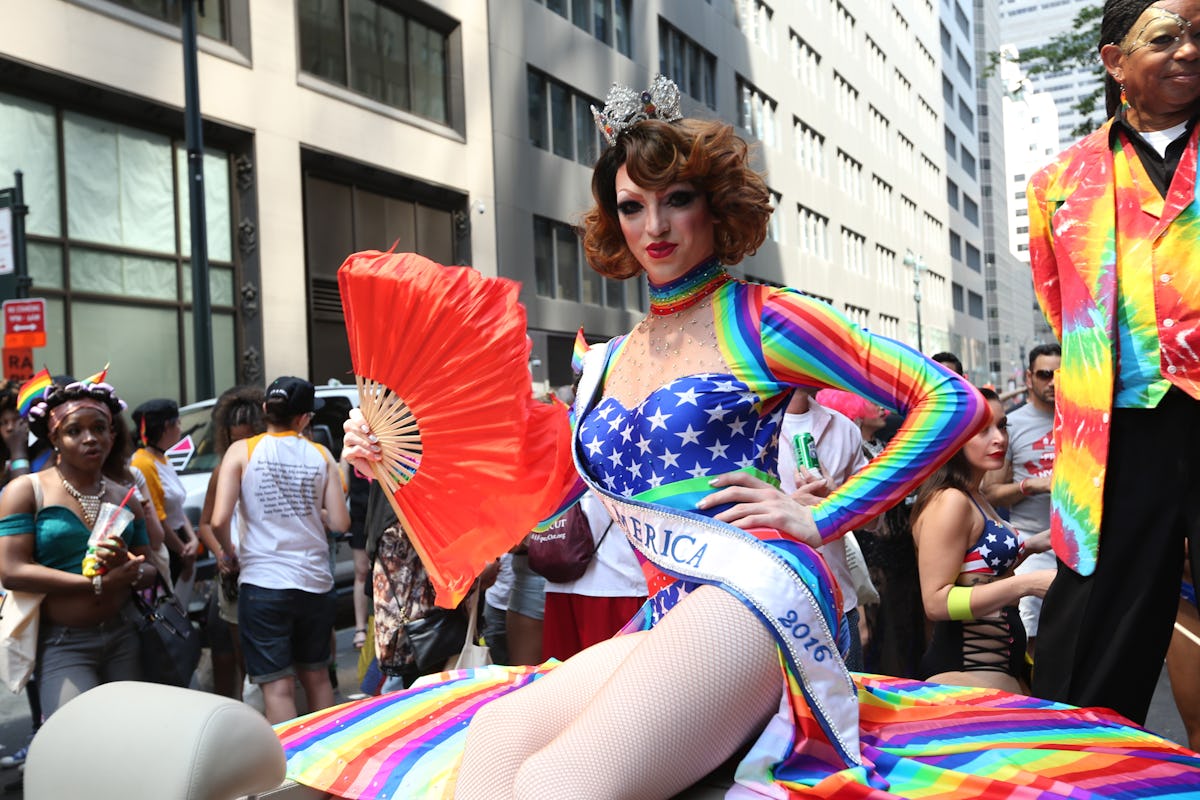 5 LGBTQ+ People Reveal What Pride Month Means To Them & Their Answers Are Beautiful
Rob Kim/Getty Images Entertainment/Getty Images
There is something endlessly magical about Pride Month. The energy is palpable, city streets become a million times more colorful, and hundreds of thousands of people across the world turn up to celebrate individuality, acceptance, and love (with fabulous parades and a whole lot of rainbow attire). It's such a joyous, vibrant time — and that's just my perspective as a cisgender straight woman. I can only imagine what Pride Month means and represents to members of the LGBTQ+ community.
After asking five queer men and women what Pride Month means to them, I've fallen even more in love with this glorious time of the year. Each of these beautiful humans speaks about feeling embraced, accepted, and finding a sense of community during Pride, which has my heart bursting at the seams.
But this isn't really about me now, is it? No, this is about the experiences and emotions of members of the LGBTQ+ community. So, without further adieu, here's what five queer individuals had to say when asked what makes Pride such a special event for them.
(PS: To anyone reading whose town isn't hosting massive, street-wide parties and pride parades, just know that there are so, so many people across the world who love and accept you just as you are!)