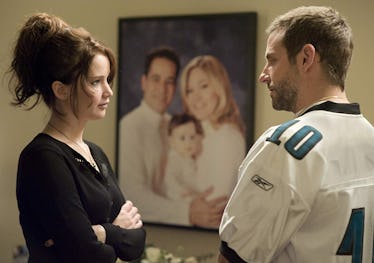 Settle In & Get Cozy With The Best V-Day Rom-Com For Your Zodiac Sign
Whether you're celebrating Valentine's Day with a long-time boo, testing the waters with someone new, or toasting with your crew, Galentine's style, a dreamy V-Day night in has its perks. You get to set the mood with your very own perfectly-crafted playlist, you have your pick of food, drinks, and snacks, and you already know the chairs (ahem, couch) are the comfiest. You get to stay in your sweatpants (sold yet?), and you have a say in what movie you get to watch. With that in mind, you'll want to keep the best Valentine's day rom-coms for your zodiac sign (or your lover's sign, or your bestie's sign) on deck.
Valentine's Day is a give-and-take, so along with ensuring dinner, the drink selection, and festive décor are just right, you'll want to make sure the movie you pick is a good compromise, too. An easy way to do that is consider the astrological backgrounds at play. When faced with all kinds of rom-coms (from fantasy-tinged adventures, to sports dramas, to salacious peeks into people's sex lives, to feel-good classics) look to the stars as your cinematic guides this Valentine's Day. Here is the rom-com you should get into come Feb. 14, taking zodiac signs into consideration.