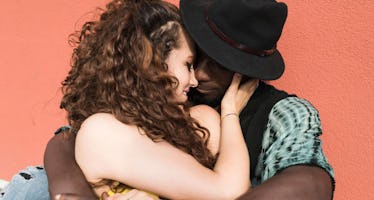 This Is How You'll Define Your Next Relationship, Based On Your Zodiac Sign
Moving from just dating someone to actually being in a relationship is a big step. It's so big, in fact, it has its own saying: define the relationship (DTR). Now people are going to want to make that leap in their own special way, tailored to their personality and how they enjoy romance. While some people enjoy making those next steps in large, grand, public moments, some will want to enjoy them in a more private setting. How you define the relationship, based on your zodiac sign, reveals how you communicate, enjoy relationships, and really, just live your life.
I remember a few years ago, I (a Scorpio) was seeing someone. We were dating in every aspect but had yet to label it. One night, I just flat out said something along the lines of: "Are we together? Because we basically are." From there, we had a conversation and then decided that yes, we were together. I was like, cool, asking for stuff sometimes works! For some people, it isn't a straight-up question like that, and maybe has more thought put into it. But for me, that worked. Read on to see how each sign would DTR.