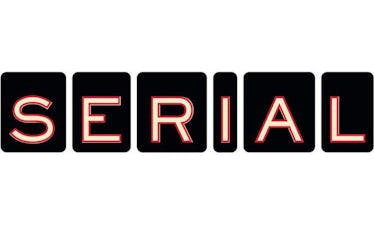 Here's How To Stream 'Serial' Season 3, So Put Your Detective Hat On ASAP
Serial
The podcast that is famously credited with kicking off pop culture's true-crime boom and even podcasting as a medium back in 2014 is back, and its new season is taking a whole different approach to exploring injustice. Season 3 of Serial kicked off just a couple of days ago, and if you have not started listening yet, then you definitely still have time to start streaming the new episodes that everyone will be talking about. Here's how to stream Serial Season 3 so you can dive into the true-crime obsession all over again.
Before you get started, you should probably get some background on the third season of Serial, because it is structured much differently from the first two seasons of the podcast. As most people know, the first season of Serial centered entirely on a shady murder trial in Baltimore, and the second season focused on an American soldier who was charged with desertion after being held by the Taliban for five years. But Season 3 is the first time that Serial host and executive producer Sarah Koenig is diving into a different court case each episode, making it perfect to digest in bites rather than a binge like the first two seasons.
The new season takes place entirely in one Cleveland courthouse, as the Serial team delves into everyday cases that put the faults of the American criminal justice system at large on full display. The Serial website includes a better description of the new season's structure and goals:
Serial is heading back to court. This time, in Cleveland. Not for one extraordinary case; instead, Serial wanted to tackle the whole criminal justice system. To do that we figured we'd need to look at something different: ordinary cases ... We watched how justice is calculated in cases of all sizes, from the smallest misdemeanor to the most serious felony. This season, we tell you the extraordinary stories of ordinary cases. One courthouse, week by week.
Currently, there are only two episodes that you can download or stream from Serial Season 3, which became available to listeners on Thursday, Sept. 20. The first episode is called "A Bar Fight Walks Into the Justice Center," and it focuses on a case in which a women was sentenced to jail after she was slapped on the butt at a bar. You can listen to that episode right here. The second episode is also available; it is called "You've Got Some Gauls" and is teased as being about a case in which the judge claims to know someone better than they know themselves. You can listen to Episode 2 right here.
The best way to keep up with the new season of Serial is to go to the podcast's website: serialpodcast.org. There, you can easily find new episodes right when they are posted, along with the option to either stream or download them. Although the episodes all focus on different court cases, the website asks listeners to listen to them in order. New episodes of Serial Season 3 will drop each Thursday.