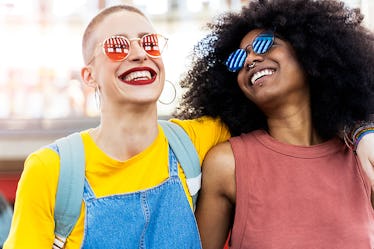 Here's How To Make Your SO Feel Special, Based On Their Zodiac Sign
If my partner wants to make me feel special, the best way is to simply be thoughtful. OK, that may sound really basic, but truly, as a Virgo who obsesses about the details and is constantly thinking on a micro-level about taking care of others, having someone return the favor by putting in the effort to consider my needs and feelings and be one step ahead is honestly the best feeling ever. It's a small thing, but it feels huge to me. This is exactly why understanding how to make your partner feel special by getting to know the things that really matter to them based on their zodiac sign can be a powerful way to show them how much you care, and by making the little gestures that have the greatest impact.
Every person is different, so you'll probably need to cater these ideas to the individual you're trying to make feel special, but there are some general ways of behaving and activities that your SO will appreciate on a deeper level, and that'll make them feel like they're really loved. Nothing makes you feel more special than knowing how much the people you care for feel the same in return. So give these ideas a try, based on your partner's astrological sign.