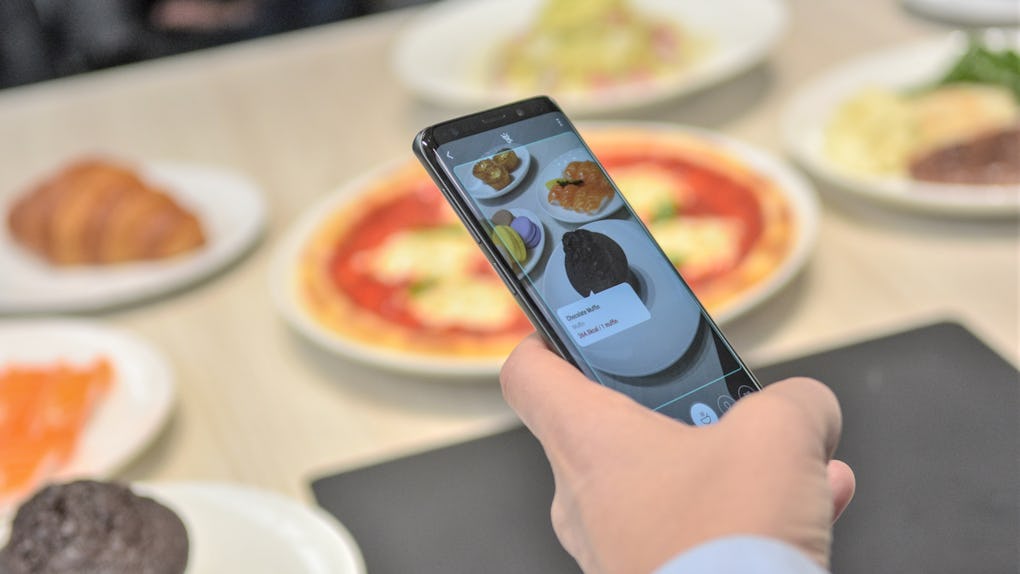 Robert Marquardt/Getty Images News/Getty Images
Here's How To Make GIFs On Samsung S9 & S9 Plus Phones & Impress Your Entire Group Chat
Along with memes, funny videos, and a ridiculous amount of slang, a huge aspect of internet culture revolves around GIFs. Not only are GIFs the star of social media, accurately portraying how one is feeling, but they can show a small clip over-and-over again, without requiring the viewer to stop, rewind, or make any sound adjustments. They're some of life's simplest pleasures, and for that, I am eternally grateful. And since GIFs clearly hold a special place in my heart, I learned how to make GIFs on my Samsung S9+... and let me tell you, it's literally changed my life (and my social media game) for the better. The best part is that they're in slow motion. Check it out, y'all.
Don't get me wrong — making GIFs definitely isn't easy. There several steps involved, as well as various creative aspects you'll have to consider before actually taking the time to make a GIF. But don't get too stressed out about it. I mean really, there isn't a lot on the line. You're just doing it for fun, after all. But to help all of you out with this, I've compiled a series of easy steps so you can make one on your own, without getting too hot and bothered. After taking the time to go through the motions, you'll have a series of magical moving GIFs in a matter of seconds. So get your phones out, and let the magic happen. I believe in you.
Record A Super Slo-Mo Video!
Start out by opening your Samsung Android's camera. Slide the camera setting over to Super Slow-Mo, and record a video. But make sure that part of it is actually in slow motion, which you can do by hitting the Super Slo-Mo button while the video is recording. You can literally record anything for this, just make sure you get the slow motion part into the clip. It's a vital in the process, to make this actually work.
Details, Details, Details
Then, watch the preview by clicking the circular thumbnail in the bottom right-hand side of the screen. Or find the clip in your Gallery app. Once you watch the clip and decide that it's definitely GIF-worthy, you'll click the three-dot button in the upper right-hand corner. This will open a drop down menu, and you'll click the first choice, which says, "Details." You're doing great!
Customization
After clicking "Details" you'll see a few customization options under the section that says "Super Slow Clips." The Loop will play the entire video, including the drink pouring into the glass over and over on a loop. Reverse, on the other hand, will rewind itself before playing again, and Swing will just play the slow motion part of the drink pouring into the glass over and over again, kind of like a swing. It's pretty simple, and the customization aspect of it is super fun. Now, you're almost there...
Save And Share!
Don't forget to share your work! After customizing it to your liking, make sure to click "Save" in the upper right-hand corner. You can save it to your Gallery for later, or you can instantly share it on social media. Seriously people, the world is your oyster! Now get out there, make a super slo-mo GIF, NOW!
Like I said, making GIFs on your Samsung phone really isn't too hard. It takes a little time, as well as a decent amount of creativity, but after a few practice rounds, you'll get the perfect Super Slow-Mo GIF in a matter of seconds. Now, if you excuse me, I have some GIFs to make... there's a Wiener Dog Walk for Memorial Day and that is bound to provide some GIF-worthy material.