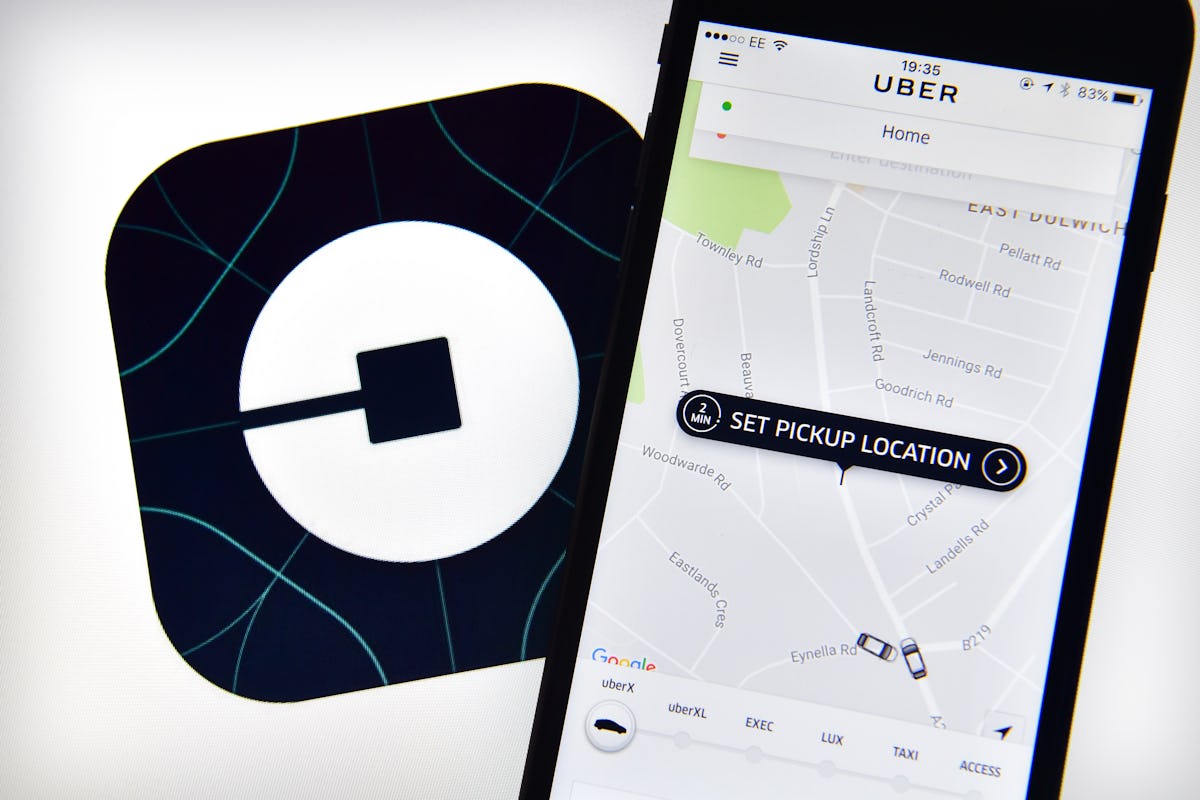 Uber Is Offering Free Rides To The Polls On Nov. 6 To Make Voting In The Midterms So Easy
Carl Court/Getty Images News/Getty Images
In case you haven't heard, the midterm elections are just around the corner. There's no excuse not to vote this November, especially when you can get a complimentary ride to the polls. Uber, a ride sharing service, is offering voters no-cost transportation to their designated polling location. Sounds easy, right? That's because it is. Here's how to get free Uber rides to vote in the 2018 midterms on Thursday, Nov. 6.
UPDATE: Uber tells Elite Daily that #VoteTogether and Democracy Works will select some specific areas (that likely have a high need from the transportation perspective) and distribute codes that way.
EARLIER: Uber is driving the vote during the 2018 midterm elections to help register voters and help them get to their polling center on Election Day. To help offset the costs of the rides, Uber is partnering with #VoteTogether and Democracy Works to provide free transportation to voters.
To take part of Uber's awesome Election Day promotion, here's what you need to know. First, make sure you have the Uber app downloaded to your iOS or Android device. Secondly, check to make sure that you are logged in. If not, set up an account with Uber. It only takes a minute. Finally, make sure your app is up-to-date. On Election Day, there will be a "Get to the Polls" button built into the Uber app, according to the ride-sharing service. This will allow Uber users in the United States to locate their polling place right there in the app and book a ride to vote.
As for the promo code for the free ride, that will be provided by #VoteTogether and Democracy Works, two organizations that Uber has partnered with for this initiative. It's not clear exactly how the promo code will arrive in your Uber app, but Uber is trying "to help the millions of Americans who cite transportation barriers as the reason they don't vote" by teaming up with these organizations.
Lyft, another ride-share service, also announced earlier this year that the company would offer discounted rides to voters during the midterm elections. On Nov. 6, Lyft users can get 50 percent off their trip to their designated polling location. Lyft estimates that 15 million people did not vote in the 2016 presidential election due to lack of transportation. That's right up there with Uber's calculations. The company is citing transportation issues as one of the reasons that millions of Americans have not voted in previous elections.
Currently, five states including Oregon, California, West Virginia, Vermont and Connecticut automatically register citizens to vote when they go to the DMV, according to Digg. If only all states did that. To help with this, Uber is also working with When We All Vote, an organization that helps register people to vote. You can find more information and registration resources within the Uber app, according to Uber. Most importantly, no matter how you register, make sure you do. At the very least, be sure to register before the deadline passes in your state. For a full list of voter registration deadlines, see this list from Vote.org.
Voter turnout is a real problem in United States elections. According to Pew Research, during the 2012 elections, the United States ranked 31 out of 35 in voter turnout when compared to other developed nations. You don't have to be a statistician to realize how disappointing that figure is.
There's really no excuse not to vote in the midterm elections this on Thursday, Nov. 6. Now, voting is easier than ever before because ride-sharing services like Uber are offering free rides to voters. So, don't let a broken down car or unavailable public transit keep you away this November. Resources like Uber are here to help as many people as possible have a say in the upcoming midterm election. Every vote counts.