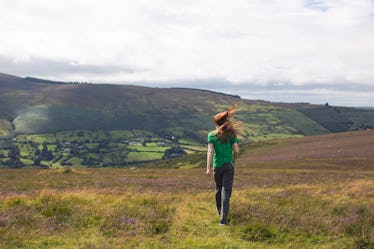 You Can Visit Ireland For $150 By Using One Of These Major Flight Deals For January 2019
The new year is right around the corner, which means it's time to start making some resolutions. If you're hoping to travel more in 2019, you might be seeking some flight deals to help kickstart your year. However, traveling right after the holidays can be difficult — especially if you just spent all of your money on gifts. Luckily, various companies are helping travelers find the best places to fly in January 2019 by offering discounted plane tickets. Thanks to them, post-holiday traveling won't totally break the bank.
Whether you're hoping to visit European landmarks or go city-hopping in the United States, there are a handful of cheap flight options that you can choose from. Why travel in January, you ask? Well, there are a few reasons. Maybe you want to escape the cold and visit a beach on the cheap, or maybe you want to begin your year in a totally different location. Whatever your reason may be, you can find affordable flights that'll help fulfill your newfound wanderlust.
Before I dive in, there are a few things you should keep in mind. Some of the following sales are only happening for a limited time (like, very limited), while others can be scored in December and January. With that being said, you might have to book your trip now and do the planning later.