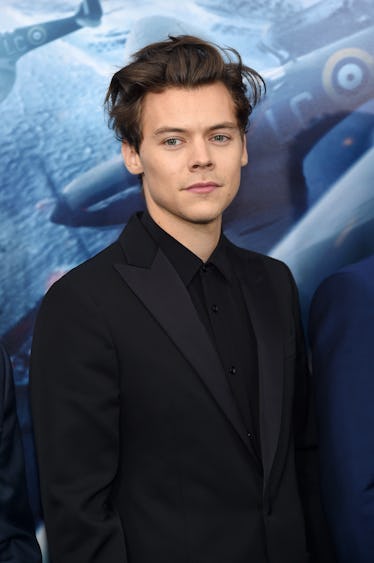 Harry Styles' Zodiac Sign Reveals So Much About His Love Life, & Warning, It's Hot
Jamie McCarthy/Getty Images Entertainment/Getty Images
Have you heard of this guy, Harry Styles? Apparently, he's kind of a big deal. Just kidding, obviously you know Harry. Between his music and now acting career (yo, how good was Dunkirk though?!) there really is no missing him. And his love life is just as public, thanks to his rumored relationships with Taylor Swift and Kendall Jenner. You could say Harry has it all, except, it seems, a LTR. It's not like he couldn't have a relationship if he wanted, but he hasn't really locked it down with anyone. Well folks, here's the tea: Harry Style's zodiac sign is Aquarius (his birthday is Feb. 1), and if you know anything about astrology, his serial singledom is suddenly making a lot more sense.
Here's the thing about Aquarian men. They tend to avoid committed relationships until they find exactly the right person for them — one that can stimulate their mind (the brain is the Aquarian's biggest erogenous zone) but also understands that they require a lot of personal space. So, it takes a bit of a unicorn to win their hearts, but when you do... well, let's just say you're in for some really intense and boundary-pushing sexual experiences.
Aquarians are also equally stimulating outside the bedroom. They are friendly and fun to be around, they are incredible conversationalists, and equally incredible listeners. So, what can all this tell us about what it's like to be loved by an Aquarius like Harry? A lot, actually, and it may make you crush on him even harder.