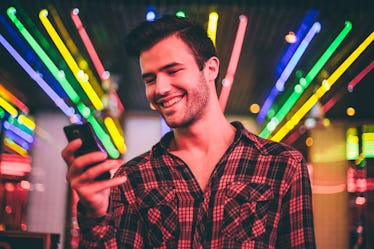 7 Guys Reveal The Real Reasons They Won't Commit To You During The Summer
Recently, a friend of mine revealed that a guy she had dated one summer said he wasn't able to commit to her for another three to nine months. "Um, that's oddly specific," I thought. His reason? It was his first single summer in New York City and "so many girls are in skirts, you know?" I did not, in fact, know that this was a legitimate reason guys won't commit to you in the summer. God bless this not-so-humble fellow for setting me and my friend (who was wearing a skirt when he told her this) straight.
Bizarre, fashion-related theories aside, I get why a summer fling might be more appealing than a serious relationship to guys — or to anyone else for that matter. The summer months are hot, which means cuddling is automatically out of the question. Laying side by side at the beach, though? That sounds more like a plan I could get behind. The problem is, there's so much eye candy at the beach during the summer that it couldn't hurt to throw some lines out, you know? And, theoretically, you'd have to be single to do that.
By this logic, summer is basically a warm-up to cuffing season. You try out different flirting routines, pickup locations, and... people? At least until you find one that sticks and not just because you're both hot and sweaty. There are lots of ways guys rationalize their casual hookups during the summer. Here are seven of my favorite explanations.