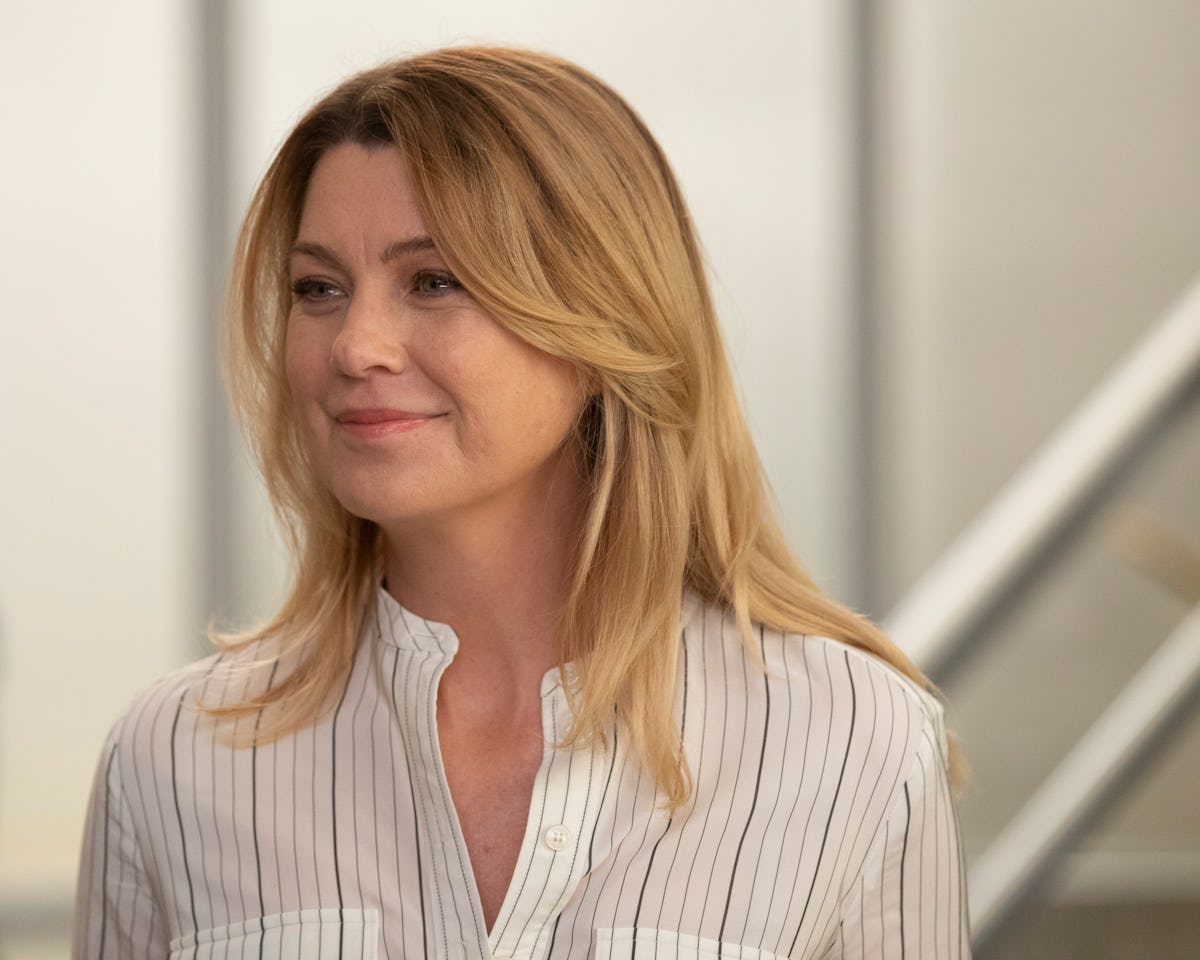 Ellen Pompeo Has A Message To 'Grey's Anatomy' Fans About When The Series Will End
ABC/Rick Rowell
Nothing lasts forever, and that includes the seemingly endless run of ABC's Grey's Anatomy. Speculation has swirled around the medical drama concluding when leading lady Ellen Pompeo's current deal ends after its unconfirmed sixteenth season. The possibility is definitely valid, but Pompeo's latest explanation about the show's future is beautifully optimistic. Ellen Pompeo's quotes about Grey's Anatomy ending will reassure fans that their love for the show is definitely appreciated.
With the start of its 15th season this fall, Grey's Anatomy became ABC's longest-running drama. Seeing as how few shows even receive a second season nowadays, the achievement is super monumental, and not many TV series can realistically hope to reach a similar milestone in the future. Both Pompeo and creator Shonda Rhimes have discussed making the decision about a series finale together, so the fate of Grey's Anatomy definitely lies significantly on Pompeo's shoulders. She's been vague about whether the show will continue past Season 16, but when speaking to Entertainment Tonight recently, Pompeo put a sweet twist on the conversation about Grey's Anatomy's future. She told ET:
I have no idea [if the end is near]. I always say it, and it's something Shonda and I will sit down and discuss together ... I do get restless, but the fans are just still so passionate about the show. And when you meet people that, you know, are going through things in their life and they say that the show brings them solace ... the show brings them some sort of comfort... To know that you're really touching people, even if it is just a silly soap opera ... it's meaningful.
Aside from basically admitting via her soap opera comment how silly some of the show's plots are, Pompeo's praise of viewers is a clear reminder that the fan base is what has brought Grey's Anatomy this far. The broad setting of a hospital has always helped bring in new characters and storylines when needed, but Meredith Grey's touching voiceovers about the universal issues that viewers can relate to most remain the core of the show 15 seasons later.
As for when she really thinks the show could end, Pompeo suggested she was up for anything, telling ET, "I think the fans will let us know. When the numbers start to drop and people aren't watching the same, people aren't as passionate about it, it's time to call it."
TBH, it's hard to imagine the leader of ABC's TGIT block faltering as drastically as Pompeo envisions. Although only four original characters from the start of the show remain on Grey's Anatomy today, the constant arrival of new interns and other doctors ensures that a lack of creativity probably won't be a factor in Rhimes and Pompeo ending the show. Plus, when Ted Mosby could potentially be Meredith's next great love, who would want the show to end any time soon?
We'll have to wait and see if Meredith's ultimate happily ever after includes a man as her search for love progresses this year. Season 15 of Grey's Anatomy continues at 8 p.m. ET, Thursday, Oct. 11, on ABC.