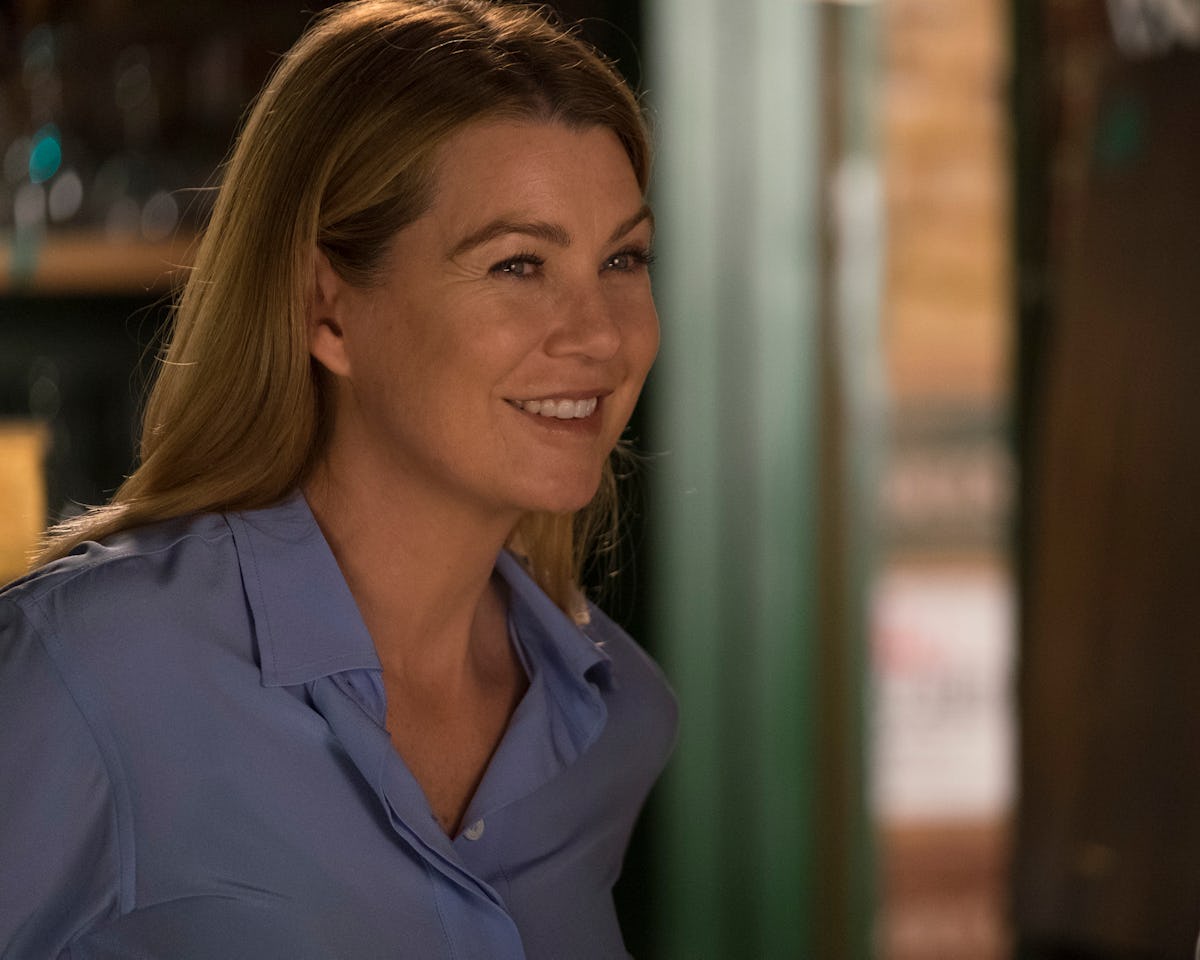 You're Definitely Going To Recognize Meredith's New Love Interest On 'Grey's Anatomy'
ABC
There's going to be a new man in Meredith's Grey's life, and he's definitely a familiar face for How I Met Your Mother fans. It's been confirmed, people — Grey's Anatomy cast Josh Radnor as Meredith's love interest. The actor formerly known as Ted Mosby will be featured in Oct. 11's episode as a date of hers. Unfortunately for curious viewers, details surrounding his appearance remain somewhat slim at this time. It's unclear as to how long Radnor's stint on the longrunning hospital drama will be and if he'll even hit it off with arguably one of TV's most beloved surgeons.
Radnor starred on How I Met Your Mother for nine seasons before the CBS sitcom aired its finale in 2014. He went on to nab a lead role in NBC's musical drama Rise, which was canceled after just one season. Since HIMYM wrapped, he's also had roles in Mercy Street and the 2018 comedy Social Animals. In addition to acting, Radnor has directed two feature films — 2010's Happythankyoumoreplease and 2012's Liberal Arts.
People shared a sneak peek clip for Grey's Anatomy's upcoming episode — a crossover event with Station 19 — that offers a glimpse at Meredith (Ellen Pompeo) as she prepares to embark on a possibly romantic lunch outing. Of course, she's keeping relatively mum about her secret suitor despite questioning from inquiring colleagues like Karev and Maggie. She's also seen holding up a cup of coffee declaring "here's to the good guys" in another promo. Could she be referring to Radnor's character? Is he the good guy she's looking for?
In our humble telvision-obsessed opinion, Josh Radnor has the potential to be the Grey's Anatomy addition we didn't know we needed. And perhaps its just what Josh wants for his career, as well. The actor has been vocal about moving on from his How I Met Your Mother days, considering the show said goodbye four years ago. He explained to GQ earlier this year:
It's almost like if you had relatives and they only wanted to talk about how you were in the sixth grade. And you're like, 'I've done a lot of stuff since the sixth grade! I'm getting a PhD here!' I don't mean to diminish it or say it was juvenile — but it definitely feels like it was in the past.
While Grey's Anatomy's 15th season has only just kicked off, it's already been teased as "The Season of Love." It looks like that theme is definitely extending to Meredith.
"But as the showrunner, I can confirm for you that Meredith Grey is very much a part of our Season of Love," Krista Vernoff divulged to TVLine in August. "The question this season is not 'Will Meredith Grey find love again,' but 'With whom will she find love," she shared. Dr. Andrew DeLuca seemed like a seductive candidate, but now more evidence points Mer connecting with Radnor's mystery man.
Viewers are looking forward to meeting (and analyzing) you, new guy! The two-hourGrey's Anatomy and Station 19 crossover airs Thursday at 8 p.m. on ABC.