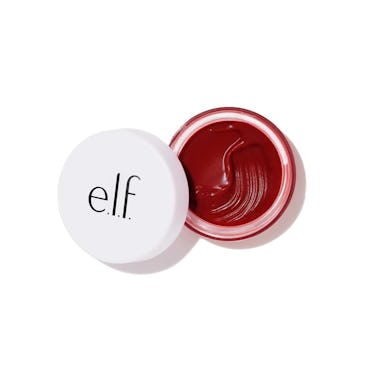 E.L.F. Cosmetics' Summer Sale Is Happening RN & They're Practically Giving Away Makeup For $1
If you're in need of some new beauty products for the summer, but you're tight on cash at the moment, I've got some stellar news for you: e.l.f. Cosmetics' Summer Sale is here — and almost everything is priced at $1 or less. While the well-known, cruelty-free, and always reliable brand is available at most drugstores in the United States, there's no need to make your way down to a Walgreens or CVS to pick up some goods. The company is offering free shipping plus a free gift on orders over $25 when you buy online. That, my friends, is what you call a steal!
Now, let's talk about some stuff you'll need to be filling your virtual shopping cart with.
First off, e.l.f.'s Acne Fighting Foundation is included in the sale. Down from its original price of $6, you'll only have to spare a mere $2.40 to get your hands on this. And with a 4.1-star rating, you really can't go wrong. In late February, Elite Daily reported that this foundation is perfect for those with oily or acne-prone skin. With ingredients like salicylic acid for exfoliation, along with witch hazel to remove oil and some other key players like tea tree and aloe to disinfect and soothe skin, this product will give you good coverage, without the fear of further clogging your pores. The only catch is that it seems no other shades besides Caramel are on sale. But if that's your color, then you're in luck!
The brand's Flawless Eyeshadow in Natural Matte is also on sale and is still in stock for only $0.80. If you're new to trying out eye makeup, then this may be the perfect starter palette for you. Each color includes instructions for easy, step-by-step application. This product also has awesome reviews and a 4.1-star rating on the site.
With an overall 4.4-star review, and a sale price of only $0.80, e.l.f.'s Lip Balm Tint is quite the deal that has customers raving. Infused with the hydrating goodness of coconut, grape, shea butter, and rice wax, this product gives your lips a smooth finish, with a touch of natural-looking color. Make sure to snatch this up before it's gone!
Now, when you've left your 9-to-5, and you're ready to head out for the evening with a bolder lip, we all know that using a piece of dry tissue from the office bathroom to remove any type of lip product can be the worst. That's why it's imperative to pick up e.l.f.'s Mouth Off Lipstick Remover Pads. Again, for only $0.80, you'll get 24 perfectly sized conditioning wipes that will remove all signs of your prior lippie, without leaving your lips feeling dried out.
We all know how much lashes can do wonders for your eyes. But if you don't have the money or time to take on lash extensions, removable falsies are always great to have handy. Now, you can stock up, since the Dramatic Lash Kits are on sale, also for only $0.80. Each kit comes with a pair of Dramatic Lashes, a contour tray, and lash adhesive gel. You'll also be able to wear these multiple times — just be sure to properly remove the glue after each use. These five-star-rated lashes will take your next look to another level.
Whether you're looking for new eye, lip, face, or skincare product or tool, e.l.f.'s sale definitely has something for you. But even if you can't get anything this time around, or what you're hoping for isn't available, the cosmetic retailer has great prices year-round. So let's get to shopping!