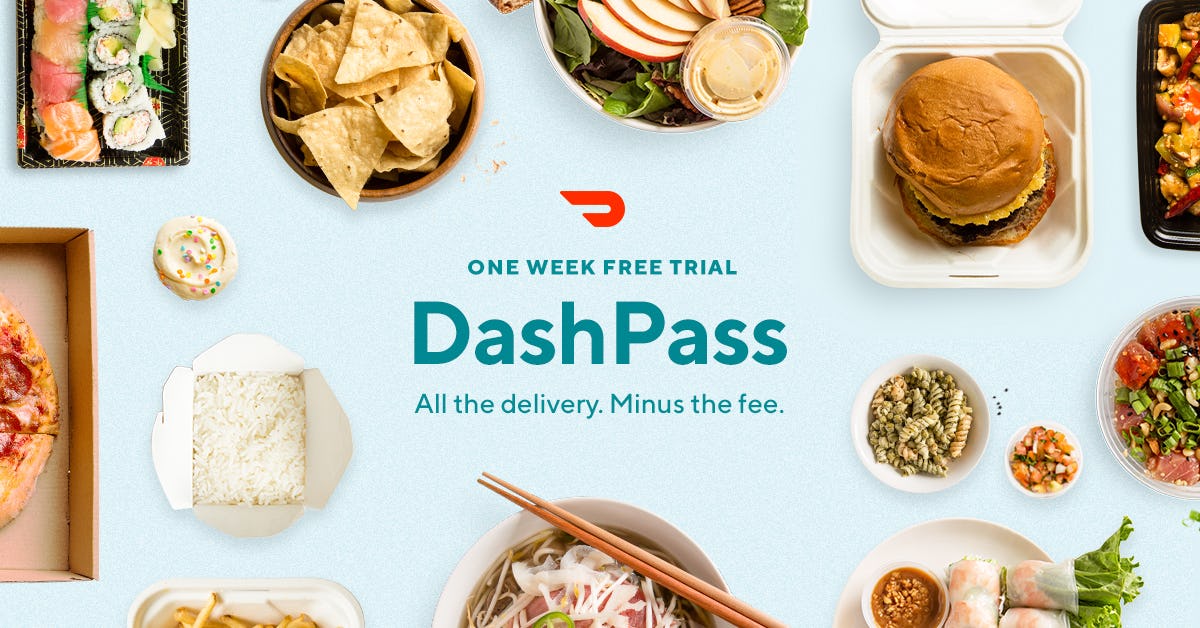 Here's How To Get A Free DashPash To Save On Your DoorDash Delivery Fees
As a young professional living in one of the most expensive cities in the world (aka New York City), it should come as no surprise that I'm ballin' on a pretty hardcore budget... so, I try to eat out as little as humanly possible. Since I'm constantly on-the-go, though, it can be incredibly tempting to order delivery after I get home from a long day of work, and when I'm feeling far too tired to cook. So, because eating and saving money can be quite a balancing act, you'll be happy to know that DoorDash is offering free DashPass subscriptions right now. But you'll need to act pretty quickly — this deal won't be around forever.
Ordering food just got way less stressful (in the financial department, that is), because as of Thursday, Oct. 4 foodies will be able to save a pretty penny from DoorDash's latest and greatest subscription platform, DashPass. Yep, that's right — customers can get in on a week-long free trial of the subscription service, according to a press release, which will give customers an entire week of unlimited free delivery on orders over $15. You'll be able to order from all of your favorite restaurants, from White Castle, to The Cheesecake Factory, and even Red Lobster. This deal will only be around for a super limited time, though, so try and get in on this stat.
If that sounds up your alley, in the slightest, activating the free trial is totally and utterly simple. According to the press release, all you have to do is go into the DoorDash app, or logon to their website (with no promo code necessary). There, you'll see the promo for a free trial. If you realize you'd actually like to stick with DashPass for the foreseeable future, on the other hand, it's a mere $9.99 per month. Depending on your food ordering habits, it could end up saving you a ton of money on delivery fees. But, again, it all depends on the person.
After a week of using DashPass, you may find that ordering a monthly subscription isn't right for you, and that's OK — the food-delivery platform sometimes doles out free delivery promos, anyway. In fact, way back in April 2018, DoorDash offered free Chipotle delivery to all DoorDash customers between April 30 and May 6. It was available from 1,500 Chipotle restaurants nationwide, throughout cities like Los Angeles, New York City, and Miami. All you had to do was select your burrito filling of choice, and use the code GETCHIPOTLE while ordering that Tex Mex feast of yours. This isn't part of the current promo, but it goes to show that they sometimes have other opportunities like these.
Like most sensible city-livin' folk, I'm always down to save some money. So, you'd better believe that I'm getting in on this free DashPass trial. Whether I end up choosing to put that saved money towards rent, a monthly DashPass subscription, or more food (probably more food, TBH) the world is my oyster, and honestly, the prospect of having a little extra cash in the next week is getting me pretty excited. Free DashPass trial, here I come. I can almost taste it.