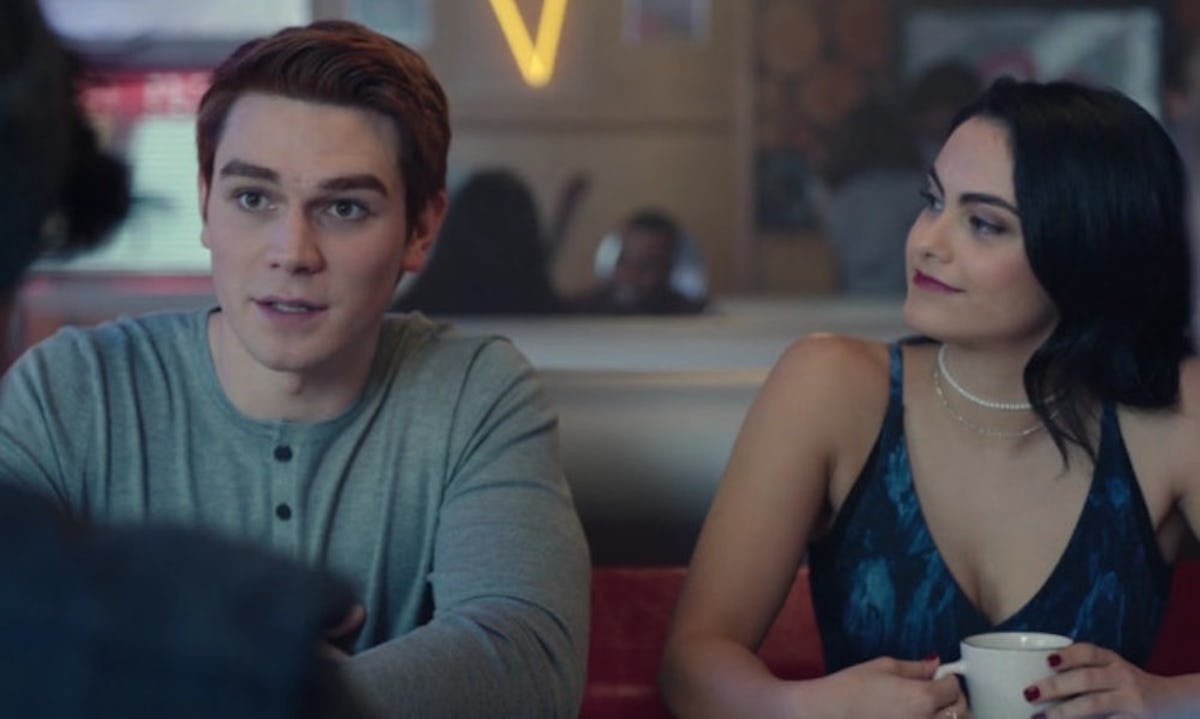 6 Things To Remember About Archie & Veronica's Relationship On 'Riverdale'
CW
Riverdale is full of twists, turns, and mysteries, but there are also glimmers of tender teenage romance in between all that crazy drama. Archie and Veronica are an iconic couple dating back the to the original comics, so it's hard not to root for them. Yes — we love the courtship of #Bughead with all of our Riverdale-obsessed hearts — but #Varchie is everything, too. Do Archie and Veronica stay together on Riverdale? We need this relationship in our lives, people.
She's a rich (well, that's complicated), raven-haired beauty with a killer wardrobe and the quickest wit this side of the Sweetwater. He's the small town boy with impeccable hair, a letterman jacket, and sensitive musician skills to boot. Together they make the perfect high school couple. We've watched their friendship blossom — apologies for our choice of adjective there — and go from buddies with obvious chemistry to lovers.
Archie and Veronica's love story, along with Jughead and Betty's, is part of the beating heart of the show amidst all the secrets, lies, and deception. But being the town that it is, their road probably won't be without its bumps. Everything that surrounds them is way more complicated than a rom-commy, Ross and Rachel-type situation — this is Riverdale for crying out loud. Here's what we know about their relationship's past, present, and potential future right now.