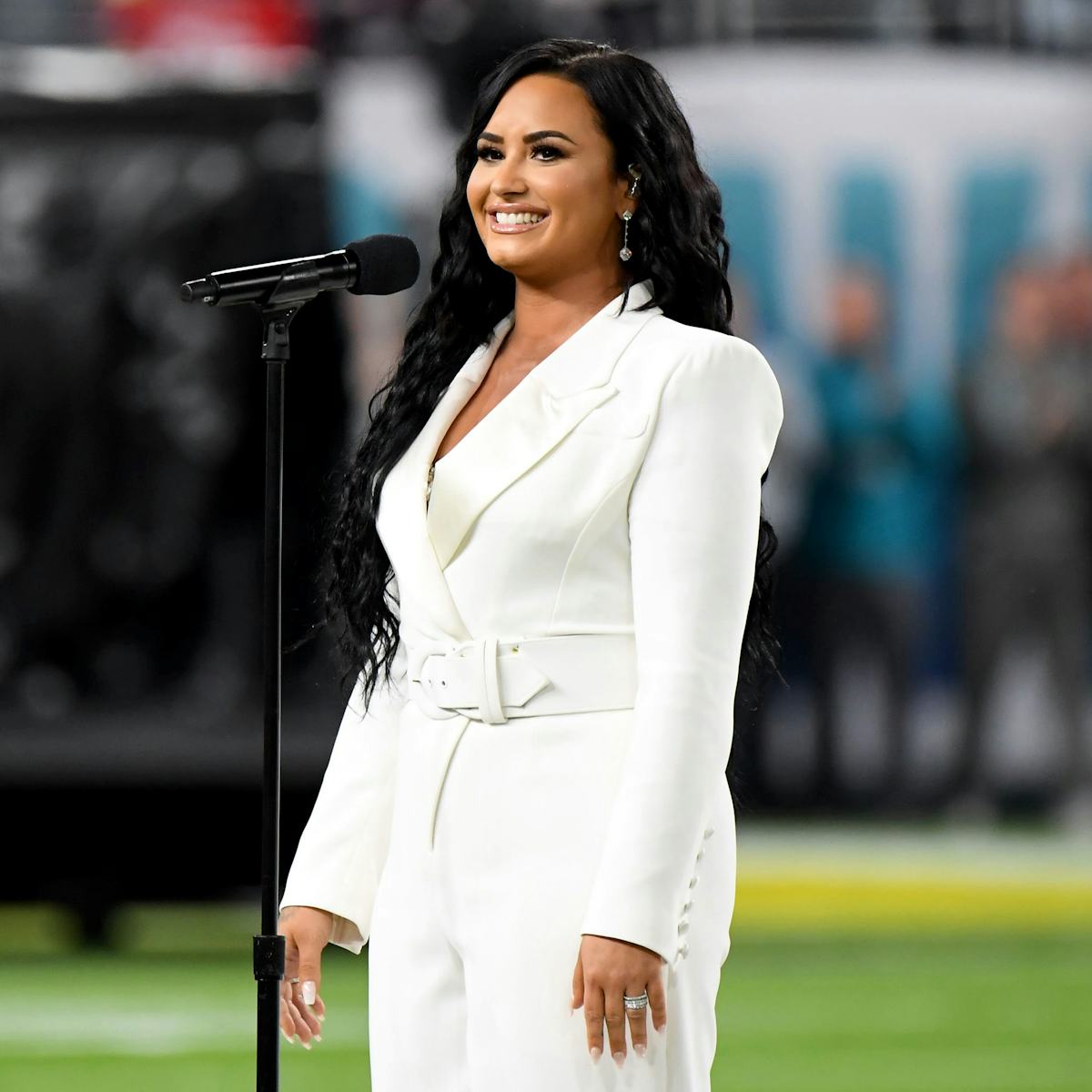 Demi's New Documentary Trailer Reveals The Scary Details Behind Her 2018 Overdose
Jeff Kravitz/FilmMagic, Inc/Getty Images
Demi Lovato is opening up about the scary details behind her 2018 overdose in her Demi Lovato: Dancing with the Devil documentary trailer nearly three years later. The full preview shows an emotional and extremely vulnerable side of the Disney Channel-made pop star. From commentary and confessionals from the star herself, friends, family, Christina Aguilera, and Elton John, to a full breakdown of the catastrophic effects of her overdose on her health, the YouTube docuseries looks like it will be one of the most moving shows of the year.
The details surrounding Lovato's overdose were scarce in the months following the news of her hospitalization, and that might be due to the fact that, behind the scenes, she was battling for her life. The first trailer for Dancing with the Devil is hard to watch, showcasing the very surreal moments leading up to her overdose, as well as addiction's warpath on her body and mental health. She's brutally honest about her experience, and some of her closest allies even seem taken aback at just how real the filmmakers wanted them to get about what happened to the star.
Lovato's overdose in July 2018 shocked the public who had fallen in love with the 28-year-old singer through her powerful songs and triumphant story. Thankfully, she made a full recovery, and in 2020, she went back to releasing music and showing love to her fans. The months and years in between, however, were life-altering, and tragically, life-threatening. The star said in the trailer that she had "three strokes" and "a heart attack" as a result of her overdose, and was told at one point she might not make it past the next "five to ten minutes." The reality of the situation is tough to come to terms with when watching her explain a play-by-play of the situation onscreen; her family and friends teared up in the trailer at the thought of losing her to drugs.
"I've had a lot of lives, like [a] cat. I'm on my ninth life. I'm ready to get back to doing what I love, which is making music," Lovato says near the end of the preview. She seems fully aware of just how close she came to not making it as a result of her overdose, and she's finally ready to tell the full story of what happened.
The documentary series is set to premiere on March 23 on YouTube and will consist of four episodes about the singer's struggles with addiction, love, and rebuilding her life back from the brink of death.